24pcs Printed Mid Length Trapeziop Fake Nail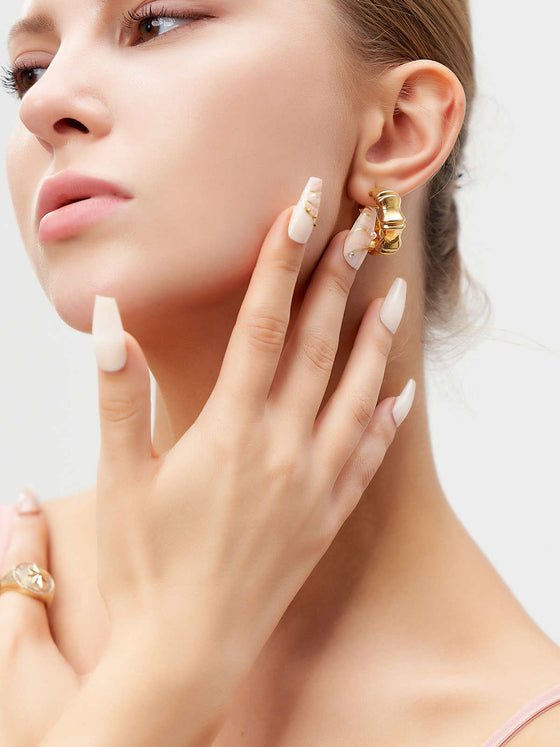 24pcs Printed Mid Length Trapeziop Fake Nail

Details

Color: peachy keen/white
Power Supply: No
Type: Hand Nails
Quantity: 24 pcs
Pattern Type: Gradient Color
Batteries Included: No
Material: ABS
Product Features
1.Durable and Reusable with nail glue or nail adhesive tapes.
2.Made of high quality ABS ,Non toxic,No smell,No harm to your health,No Breakage, Splitting,or Chipping.
3.Perfect nail shape and color saturation:Ultra-thin and ultra-precise e simulated nail exactly match our nails with high coziness.
4.Qualified ink with long lasting bright color,perfect shine hard to fade even meeting alkaline. good tenacity and highly pigmented.
5.Water-soluble jelly gum,coziness,high viscosity,waterproof,oilproof,sweatproof.
6.Suitable for all occasions:party,wedding,halloween,new year etc.
Wearing introductions
1.Each box has 24pcs art nail tips, 2pcs adhesive tabs,2pcs prep pads ,1 small file,1 stick.
2.Trim nails to well match the fake nails.
3.Push dead skin,polishing nails,polishing fake nails,remove grease disinfect.
4.Choose a nail presser well matching your fingernail size.
5.Stickers pressed on to the nails or fake nail,put the prepared fake nails completely on the sticker.
6.Wearing fake nail, press it from middle to side 10-15 seconds. Don't touch water within one hours.
7.Way of taking off fake nails: put your nails in warm water about 5 mins, you can take them off from side. If it doesn't break, you can reuse it next time.