HERIVI 100% Collagen Ball Moisture Serum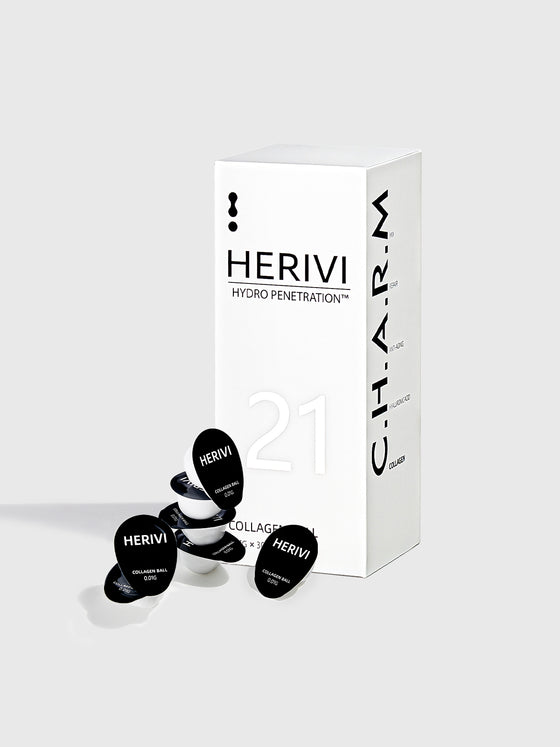 HERIVI 100% Collagen Ball Moisture Serum

AHA Moment
The serum can reach the extracellular matrix, promote collagen regeneration, and cell migration, and increase the skin's ability to moisturize and retain water. A grain collagen ball > a bottle of essence.
What it is
This serum comes like a silk ball, made from de-end active collagen with a complete triple helix structure. It works well in promoting collagen regeneration, cell migration, strengthening the barrier function of the muscle base, and also help to repair and stabilize the microecology of the skin, even more valid than a bottle of essence.
100% Collagen made, additive free. Suit All skin types.



Collagen is packaged in 30 small boxes, each sealed for freshness and convenience. Unlike other products, their collagen utilizes a new technology called low-temperature vacuum freeze-drying. This ensures that the collagen remains in a solid state. When you remove it from the vacuum-sealed package, the collagen is instantly activated and ready to deliver its maximum benefits. So, when you tear open the black plastic film, you will find a small white collagen ball resembling silk cocoons. It is very lightweight and soluble in water. Therefore, you need to mix it with an essence or hydrating water before using it.
really magical and enjoyable
The product comes in individual packaging, with a total of 30 capsules. When you tear open the packaging, you will find a cluster of silky threads resembling silk cocoons. The method of use is to pour 1-2 milliliters of toner into it, then stir it evenly. The toner will transform into a viscous essence, which can be applied to the face. I added a few drops of Japanese toner inside, and it has the same scent as the toner itself without any additional fragrance. After applying it to the skin, there is a slight tightening sensation. The whole experience of using it feels really magical and enjoyable!