【Free Gift】 Fashion Jewelry or Makeup Brushes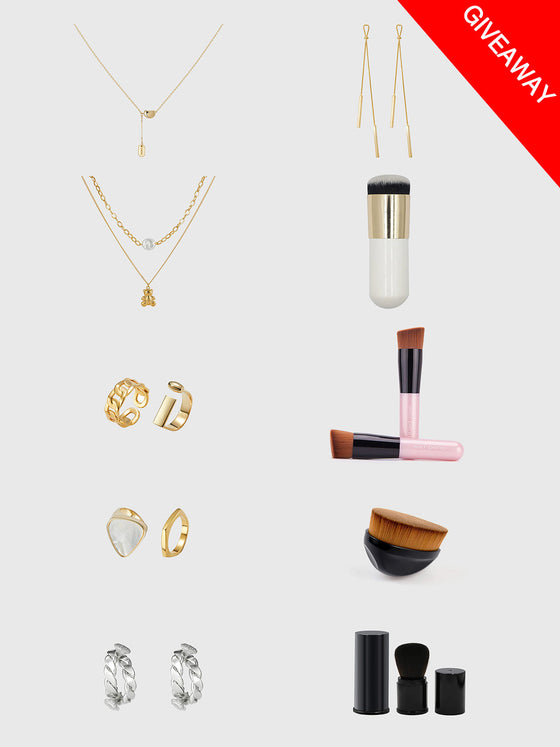 【Free Gift】 Fashion Jewelry or Makeup Brushes

When the order amount meets the conditions - actual payment above $59(excluding shipping cost), you will get one gift randomly.

The giveaway will be automatically added to the cart, no need to cart it separately.

Giveaway items may be shipped separately from other products.

Giveaway items are non-exchangeable.

The giveaway cannot be combined with other promotional activities.

The event will conclude when all the giveaway items have been distributed.

AHASELECTED reserves the right to interpret the rules of the event.