HERIVI Repair Ampule Serum 5 Counts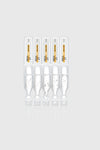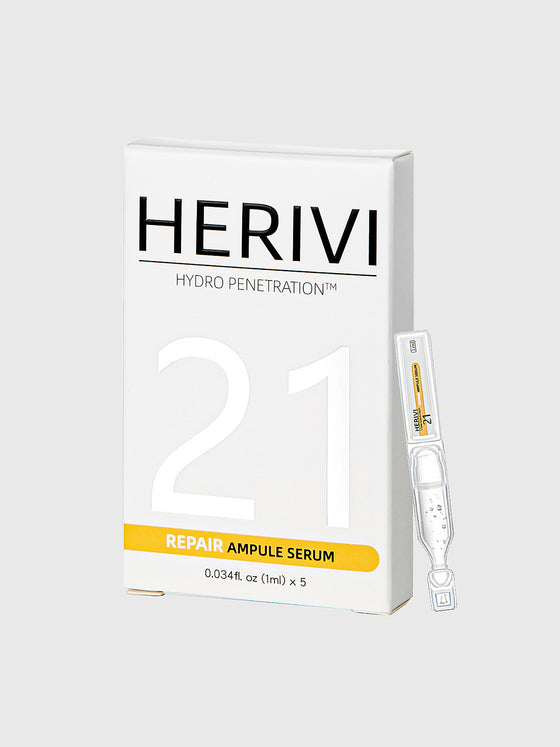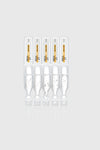 HERIVI Repair Ampule Serum 5 Counts

The renewal of your skin starts with this repair ampule.
WHAT IS IT? 
Repair, exfoliates, unclogs pores, evens skin tone, prevents breakouts |
WHICH SKIN TYPE IS IT GOOD FOR?
WHY IT'S SPECIAL:
Hyaluronic Acid – Hydrating; Skin-Shielding
Ectoin – Repair; Antioxidant
Oligopeptide – Repair; Renew Skin; Reduce Redness
HOW TO USE
Apply this serum all over your face. It may be used daily, during both your morning and night routines.We recommend using sunscreen before being exposed to sunlight to avoid future pigmentation.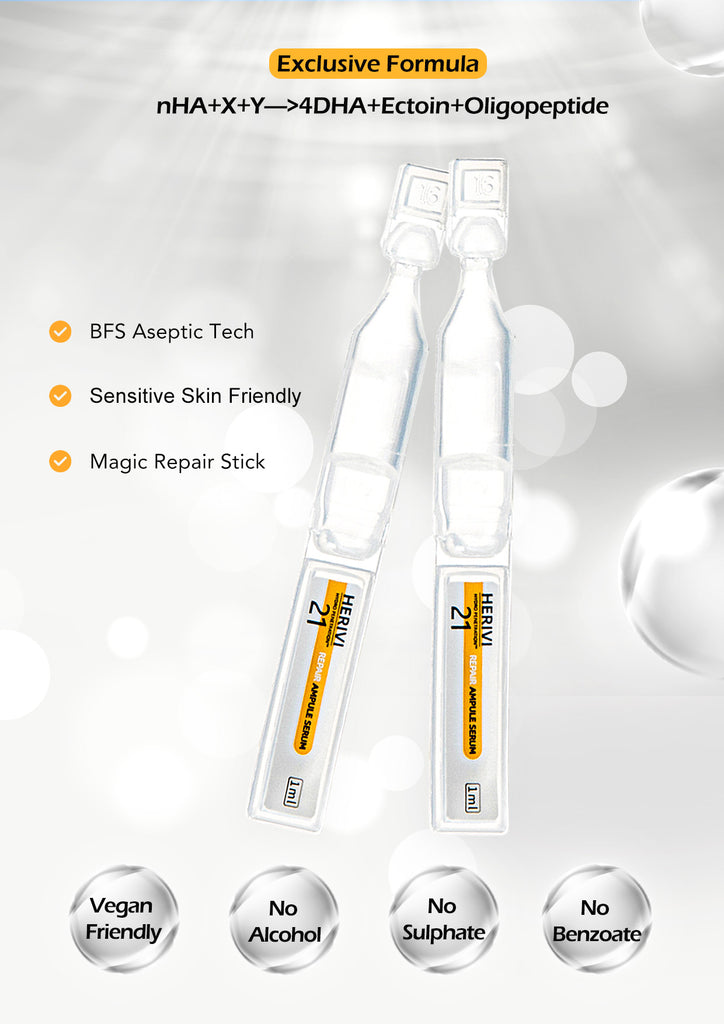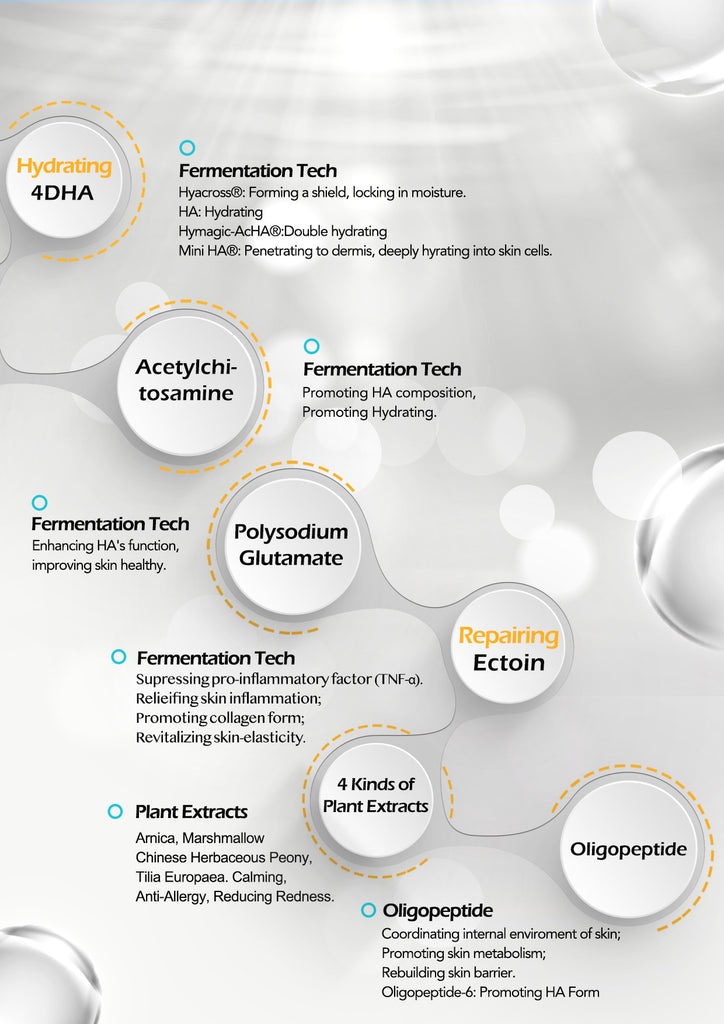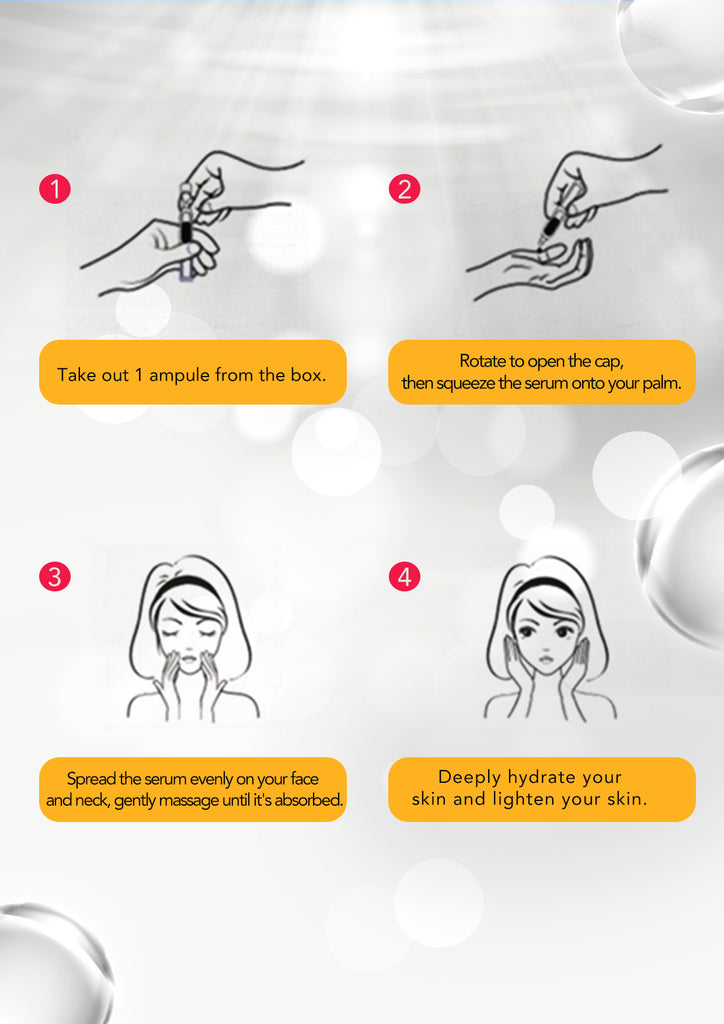 The box contains 30 individually packaged units, ensuring cleanliness and hygiene. To maintain the product's efficacy, it is recommended to use it within 24 hours after opening. The active ingredients include 4DHA, Ectoin, and a complex of oligopeptides. It has a watery texture with excellent fluidity. When applied to the skin, it feels refreshing, and it is also very convenient to carry around. When used in conjunction with collagen protein spheres, the combined effect is greater than the sum of its parts.
I have found that it provides great moisturization and repair. It is particularly beneficial during the dry seasons of autumn and winter when the skin needs extra hydration. It can also be suitable for individuals with sensitive or prone-to-redness skin.
The individual plastic packaging is very convenient and easy to use, similar to the packaging of contact lens solution. You can simply twist it open by hand and squeeze the product onto your palm. Then, apply it evenly on your face and extend it to the neck area. The texture is incredibly hydrating, giving your skin a refreshing and quenched sensation. The fact that this essence comes in individual packaging is a major plus! The expiration date on my product is in 2025, so it is also very fresh.