HERIVI Skin Barrier Face Cream 50ml / 1.7 Oz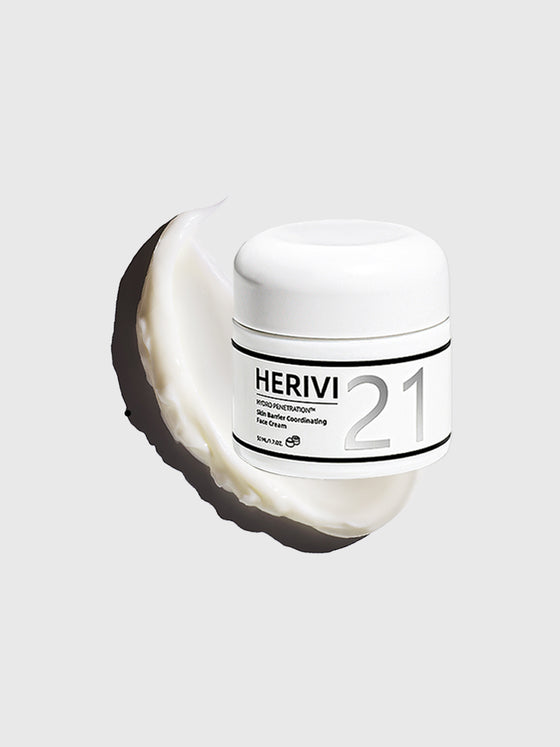 HERIVI Skin Barrier Face Cream 50ml / 1.7 Oz

AHA Moment
If you suffer from dry skin, seasonal sensitivity, and thin cuticles after special treatment, this cream shall solve your problem. It can hydrate while repairing, whitening, and nourishing the skin to maintain a healthy complexion.
What it is
The skin barrier coordinating cream contains hyaluronic acid, Ectoin, VB5, VEA,  niacinamide, and does not contain alcohol and other irritating ingredients, and is suitable for repairing sensitive, fragile, and damaged skin.
Key Ingredients
How to use
Step1: Take a pearl-sized portion
Step2: Apply evenly to the face from top to bottom and gently massage until absorbed

Feels slightly thick on fingers but goes on nicely and absorbs quickly and doesnt feel heavy or oily. I sometimes do a double layer and its like Im moisturized with nothing on. Use under sunscreen as well. Love this, this is now my go-to moisturizer from now on, I love it.
I am all about skincare- preventative and maintenance. This brand is top shelf. Im a 40 something who knows a little about what works verses hype. This works.
Honestly the first moisturizer Ive ever tried that had zero negative results with my sensitive skin. Extremely moisturizing!! Has no scent.