Lily Of the Valley Scented Candle 4.9 oz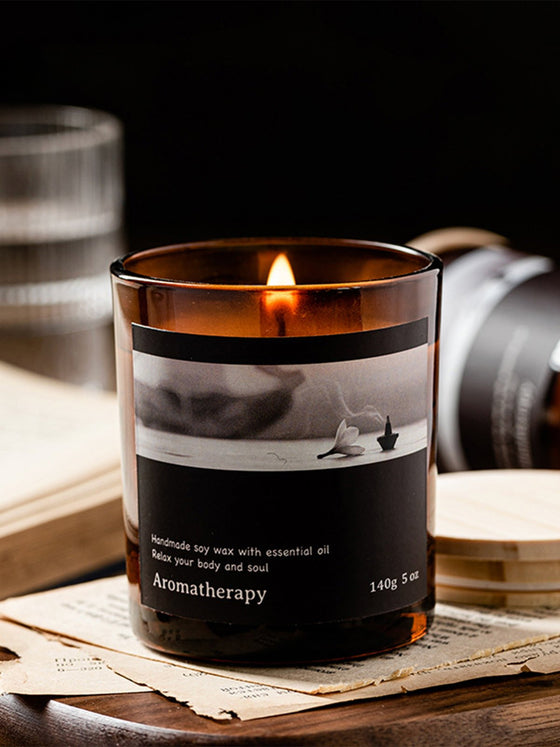 Lily Of the Valley Scented Candle 4.9 oz

This is Aha moment!
Our scents and design create unique and captivating fragrances that transport us to distant memories or far-off places. The modern, minimalist aesthetic offers a high-end look with a gentle & unique scent profile.
Product Feature
Iconic Jar shape
Eco-friendly & plant-derived
A variety of characteristic fragrances
Every scented candle comes elegantly packaged, making it a thoughtful gift for any occasion
These decorative candles have a clean burn lasting at about 28 hours
Fragrance Notes
Lemon:Top: Lemon scent, Lemon, Eucalyptus; Mid: Lavender, Tea scent, Violet; Base: Vanilla, Amber
Lavender: Top: Lemon, Lemon Grass, Lemongrass; Mid: Lavender, Orange Blossom, Violet; Base: Cedar, Vanilla
Jasmine:Top: Green Leaves, Fragrant Lemon, Fairy Guest; Mid: Jasmine; Base: Sandalwood, Dragon Saliva, Gardenia
Coconut:Top: Ginger, Nutmeg, Rice Mid: Coconut, Watery, Gardenia Base: Vanilla, Musk, Dragon's Blood
Freesia: Top: Freesia Middle Mid: Lily of the Valley Base: Musk
Matters Needing Attention
Remember to keep the wax level as far as possible. Keep burning for 1-2 hours until the surface is completely melted and the wax pool is completely opened
If the candle wick is found to be too long before lighting, be sure to trim the candle wick to 5-8mm
Before extinguishing, dip the candle wick in the wax with a tool to reduce the smoke generation
Candles should be burned in line of sight, away from children and pets, and away from flammable and explosive materials.
Size&Weight
Item Weight: 4.9 Ounces
Product Dimensions:2.7"W x 3.3"H
Operating Time: 28 Hours
Material: Soy Wax