Ocean Code Retinol + Pro-xylane Firming Serum 30Ml/1 Fl.Oz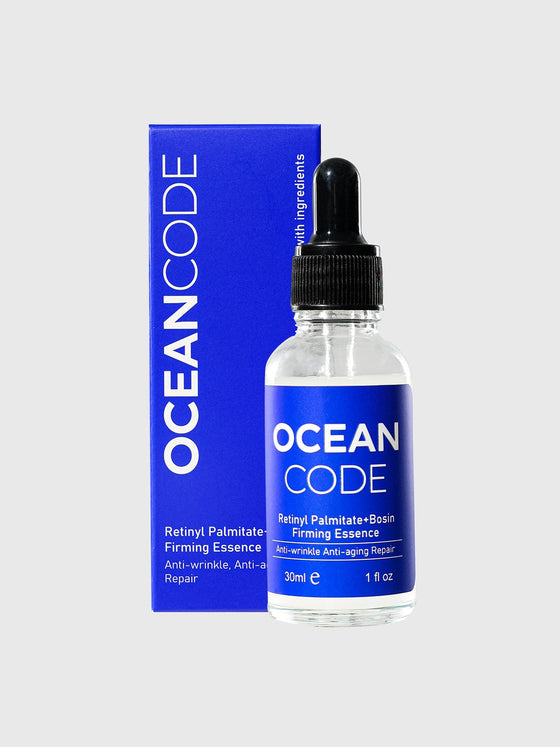 Ocean Code Retinol + Pro-xylane Firming Serum 30Ml/1 Fl.Oz

WHAT IT IS
This product is rich in Retinyl Palmitate, Bosin/Pro-Xylane, Chlorella and other effective ingredients, bringing gentle and tender care to facial skin, making facial skin glowy and youthful.
BENEFITS
Improves the appearance of fine and dynamic lines that arise from a loss of collagen and elastin, while evening skin texture and tone.
Supported with squalane, it can enhance surface level hydration and help combat the dryness that can be associated with retinol use.
Works to dramatically reduce the appearance of wrinkles discoloration, revealing beautiful, youthful skin.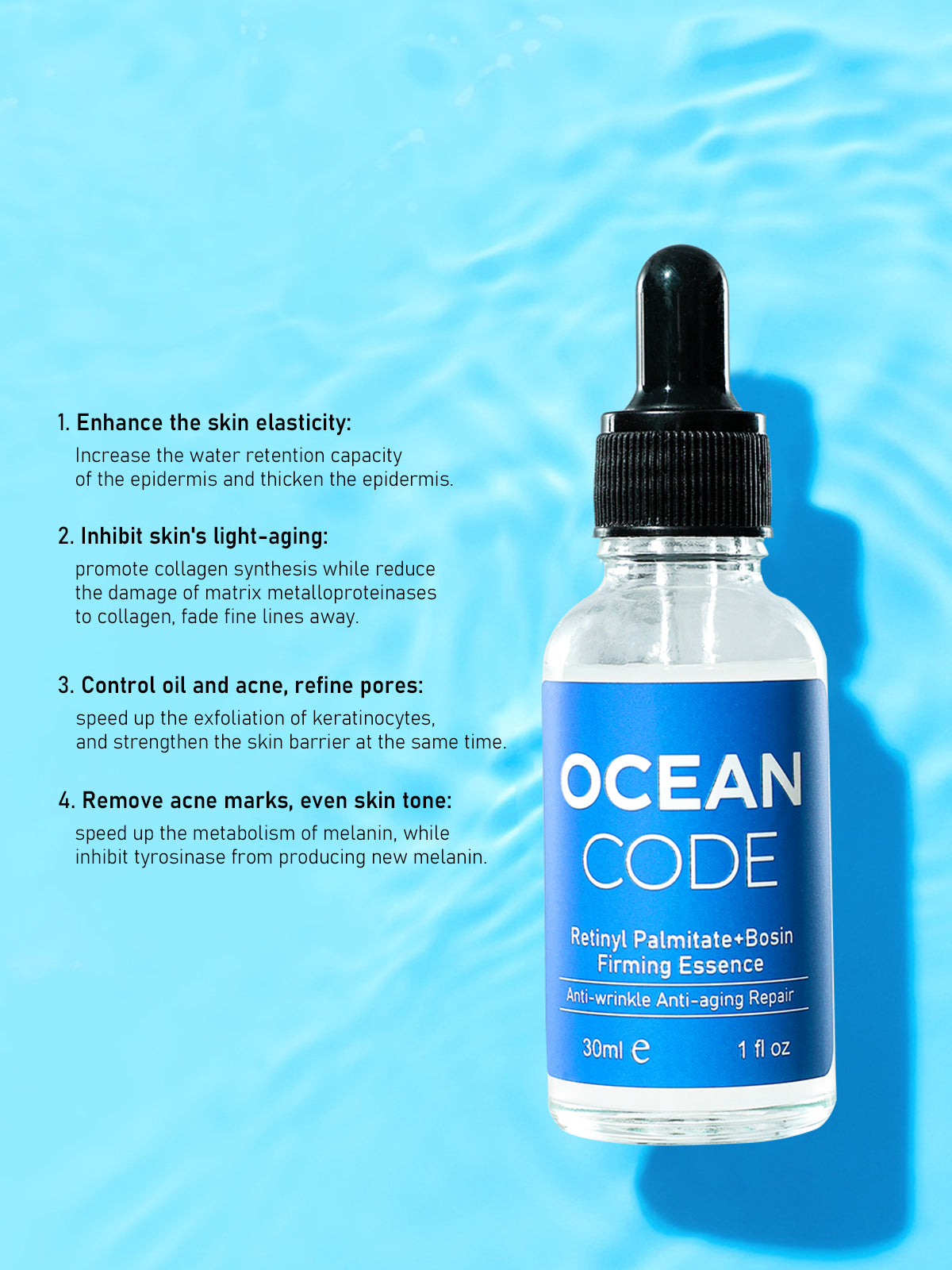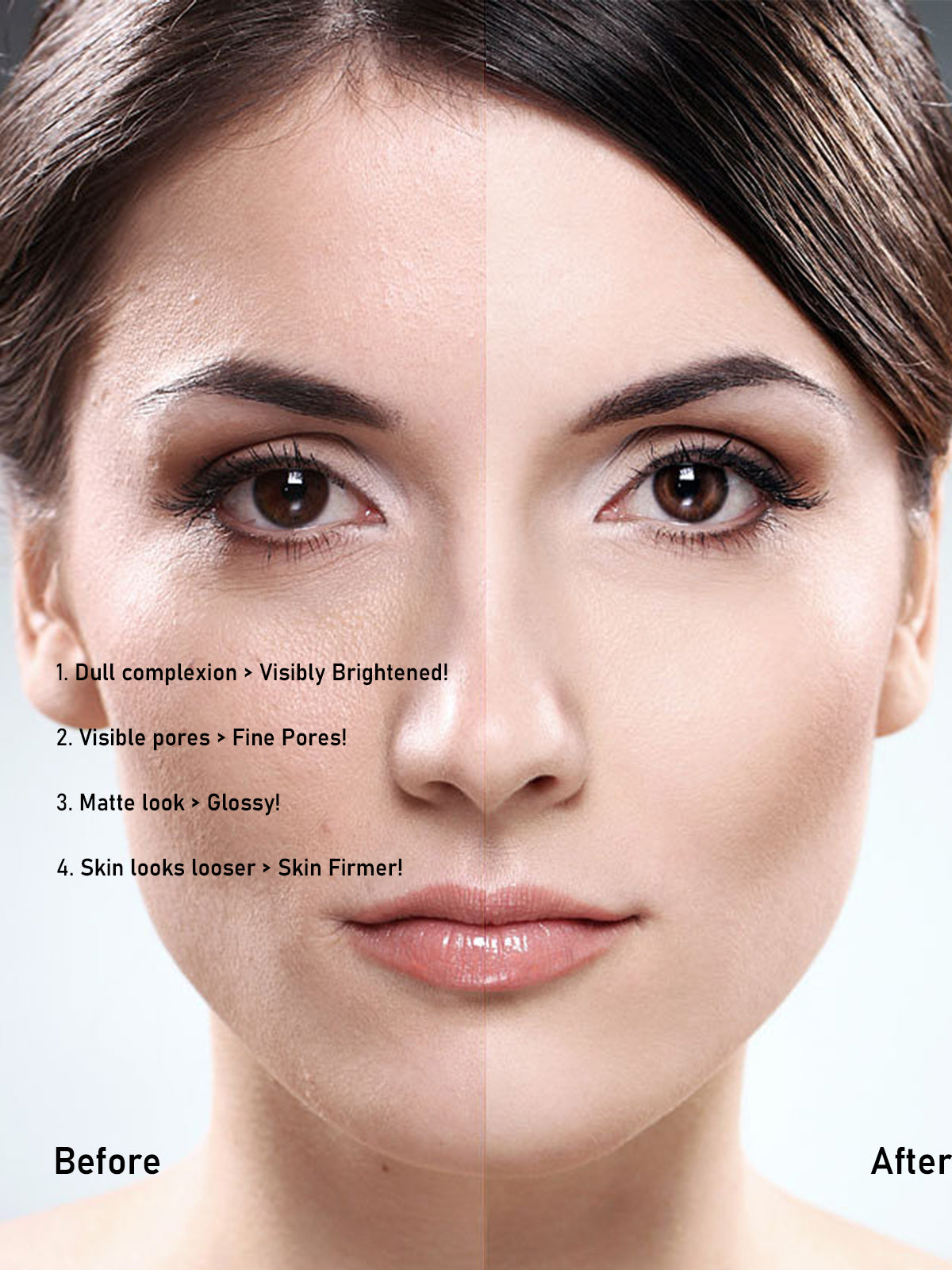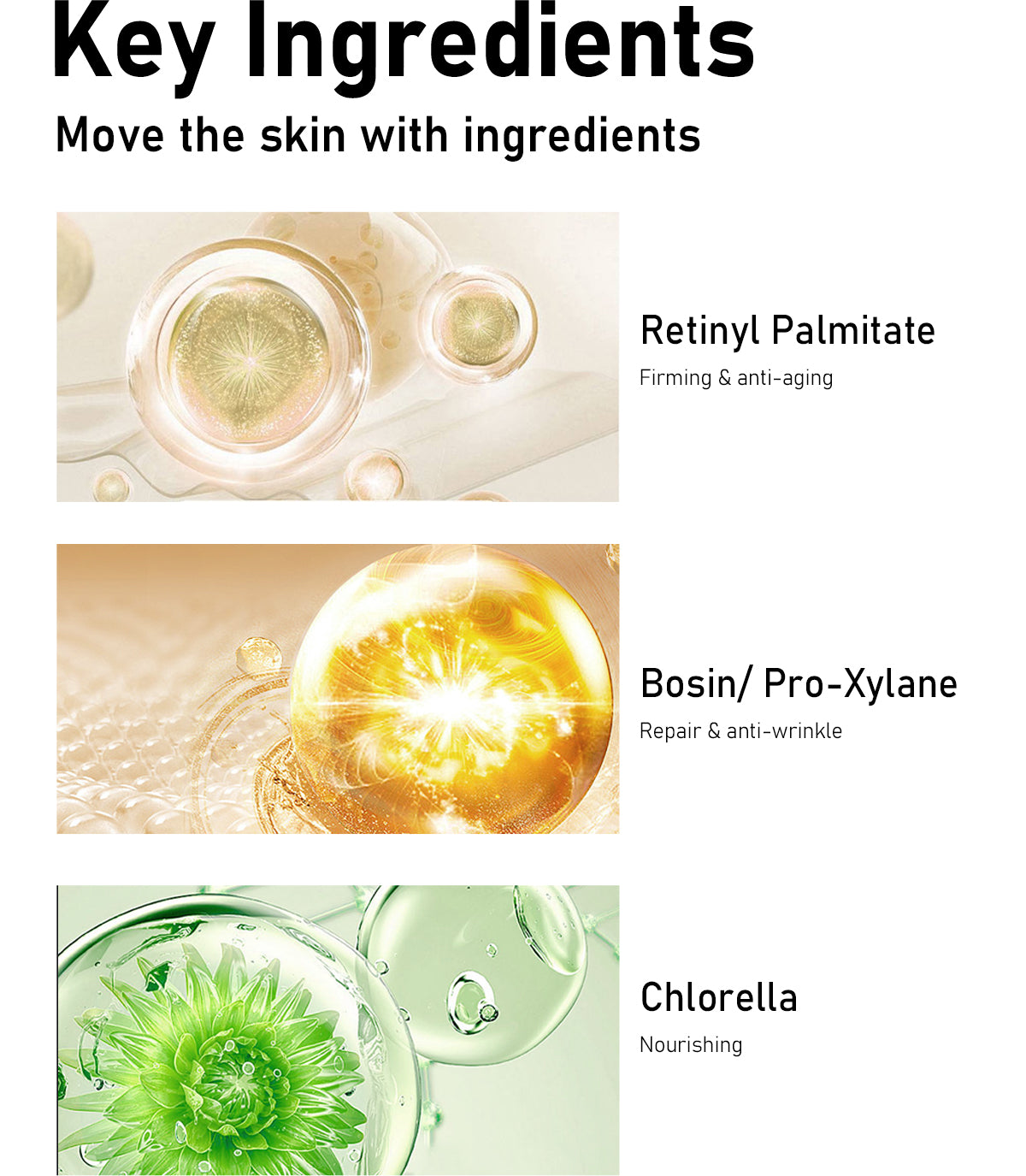 Retinol / Retinyl Palmitate: Used to reduce the visibility of signs of aging and treat mild acne. Safe and effective for all skin types.
Pro-Xylane / Bosin: Works to visibly correct wrinkles, smooth the skin's texture and re-support the contours of your face by redensifying deep within.
Chlorella Extract: Improves the collagen production in the skin, which in turn improves the elasticity of the skin.
HOW TO USE
Apply proper amount of essence to palm.
Gently apply to face until absorbed.
Notes: Keep away from delicate eyelids just in case of intolerance, while it can be used safely in crow's feet area. It is recommended to wear sunscreen during the day to avoid UV damage, for better whitening achievements.
IMPORTANT NOTICE
Regardless of the concentration of Retinol, it is necessary to build skin tolerance and ensure the integrity of the skin barrier.
Retinol is photosensitive, so strict sun protection is required whenever you use it (in order to avoid insufficient sun protection, it is suggested to use it at night as much as possible), and sensitive skin is not recommended.
When using Retinol essence, in order to avoid barrier damage problems, do not superimpose other high-concentration stimulating products. You can use it with VC, the skincare method of morning prevent & night repair, for efficient whitening and anti-oxidation.

I can't believe how much smoother and firmer my skin looks after using this VA serum for just a few weeks. My fine lines have noticeably diminished!!! I'll certainly be back again!!!
This VA serum is very lightweight and absorbs quickly into my skin. I love how it feels and how it's improved my skin's texture and tone.
Recommend!
I've noticed a significant improvement in my acne-prone skin since using this VA serum. My breakouts have reduced and my skin looks more clear and healthy.