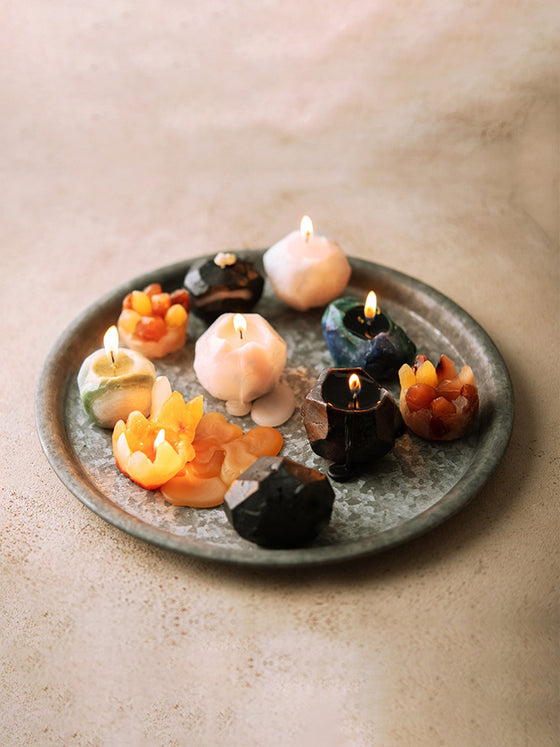 This is Aha moment!
The making pursued the similarity between the candle material and the mineral stone, resulting in this special candle. It's also a very fancy little gift.
Product Feature
Environmental paraffin
Exquisite appearance
Pure handmade
Great for decorating special events
Fragrance Notes
Matters Needing Attention
Remember to keep the wax level as far as possible. Keep burning for 1-2 hours until the surface is completely melted and the wax pool is completely opened
If the candle wick is found to be too long before lighting, be sure to trim the candle wick to 5-8mm
Before extinguishing, dip the candle wick in the wax with a tool to reduce the smoke generation
Candles should be burned in line of sight, away from children and pets, and away from flammable and explosive materials.
Size&Weight
Item Weight: 0.9-1.6 Ounces
Product Dimensions:2.1"W x 1.5"H
Operating Time: 0.5Hours
Material: Soy Wax