RNW DER. CLEAR Bubble Deep Cleanser 7 fl.oz/200g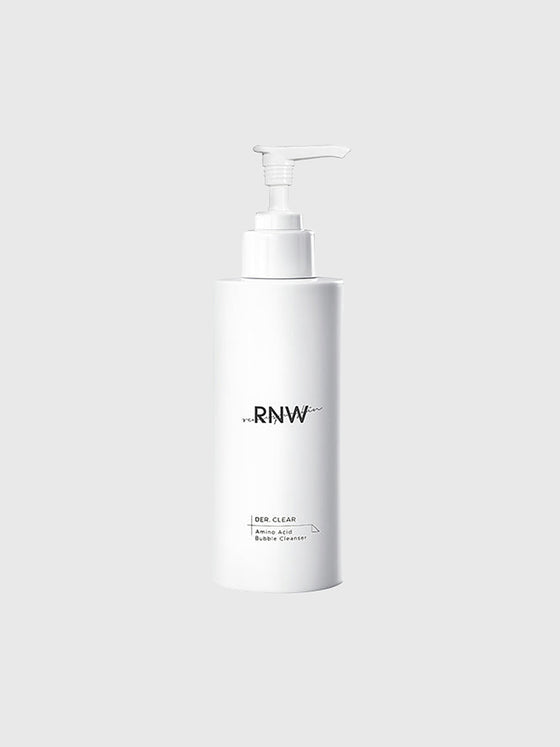 RNW DER. CLEAR Bubble Deep Cleanser 7 fl.oz/200g

RNW DER.CLEAR Bubble Deep Cleanser Facial Cleanser 7 Fl. Oz/200g
Cloud amino acid bubbles that clean your sensitive skin softly and gently.
WHAT IT IS:  An amino acid cleanser that hydrates and cleans your skin gently.
WHY IT'S SPECIAL:

HOW TO USE
Wet face first.
Put one to two pumps into wet hands, rub together into a light lather, and massage into face and neck for 30 seconds to activate the cold-pressed antioxidants.
Rinse thoroughly.