Roman Column Scented Candle 4.2 oz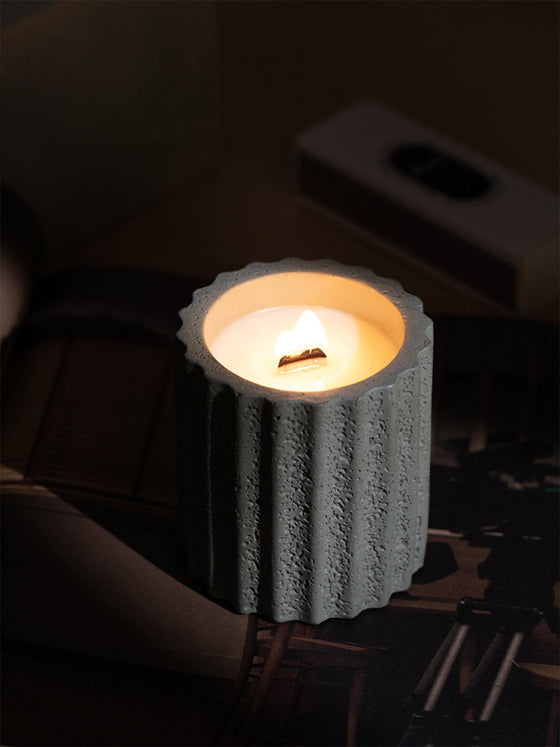 Roman Column Scented Candle 4.2 oz

, 

This is Aha moment!
What better way to bring warmth to your home than with beautifully scented candles Whether you're filling your room with cozy spring-scented fragrances, looking for a gift for a votive lover, pampering your father with a little aromatherapy, or hoping to find a fragrance that will help you relax after a long day, returning home to a soothing scented candle makes everything brighter.
Product Feature
Line design in the shape of roman columns
It is not only a scented candle but also an incense stone decoration
Using high-quality candle wick, stable combustion without black smoke
Low-temperature plant soybean wax as the base of the aromatherapy candle, environmental protection, degradable, fast fragrance, lasting fragrance
Fragrance Notes
Lavender:Top: Lavender; Mid: Nutmeg, Pepper; Base: Carnation, Sandalwood
Freesia: Top:Pear; Mid: Freesia; Base: Pogostemon
Orange:Top: Orange; Mid: Jasmine; Base: Tonka Bean
Lemon:Top: Lemon, Mid: jasmine Base: Amber Vanilla
Matters Needing Attention
Remember to keep the wax level as far as possible. Keep burning for 1-2 hours until the surface is completely melted and the wax pool is completely opened
If the candle wick is found to be too long before lighting, be sure to trim the candle wick to 5-8mm
Before extinguishing, dip the candle wick in the wax with a tool to reduce the smoke generation
Candles should be burned in line of sight, away from children and pets, and away from flammable and explosive materials.
Size&Weight
Item Weight: 4.2 Ounces
Product Dimensions:3"W x 3.1"H
Operating Time: 25 Hours
Material: Soy Wax