Washed Distressed Peaked Cap Hat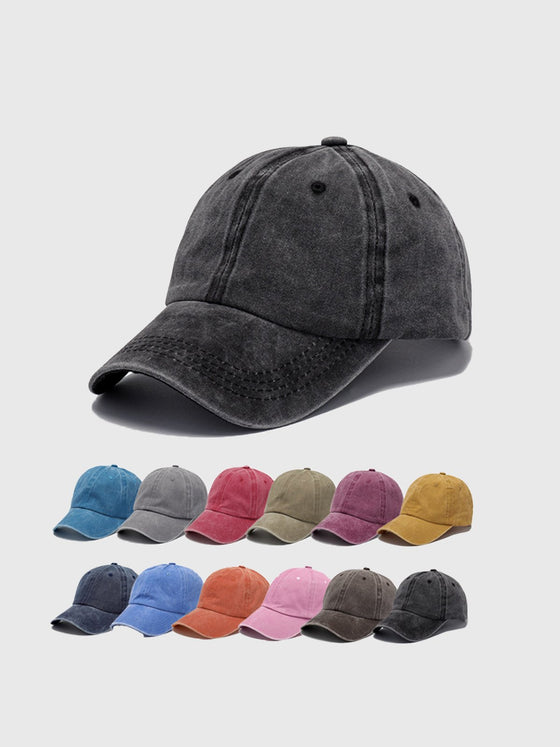 Washed Distressed Peaked Cap Hat

This is Aha moment!
This is a washed distressed peaked cap with multi-color. It's made with cotton. Multifunctional cap, easy to wear, light and convenient, great for daily travel or sports fitness.
Product Feature
A variety of colors are available




Curved contour fits head shape

Environmentally friendly dyeing, not easy to fade
Fabric & Care
Fabric: cotton

Care: Machine Wash

Imported

I have a fairly small head so its hard for me to find hats that actually fit. This hat is adjustable so its perfect ???? but it fits my noggin perfectly it doesnt look like a dome on top. I love it and definitely will order in more colors.
Love this hat with my black joggers and a tee. Stylish way to survive bad hair days in the Texas humidity!
loved this hat this summer, the colors went perfect with my bathing suits!! fit comfortably...easy to size for your head.