Wavy Line Wood Scented Candle Scented Candle 6.4 oz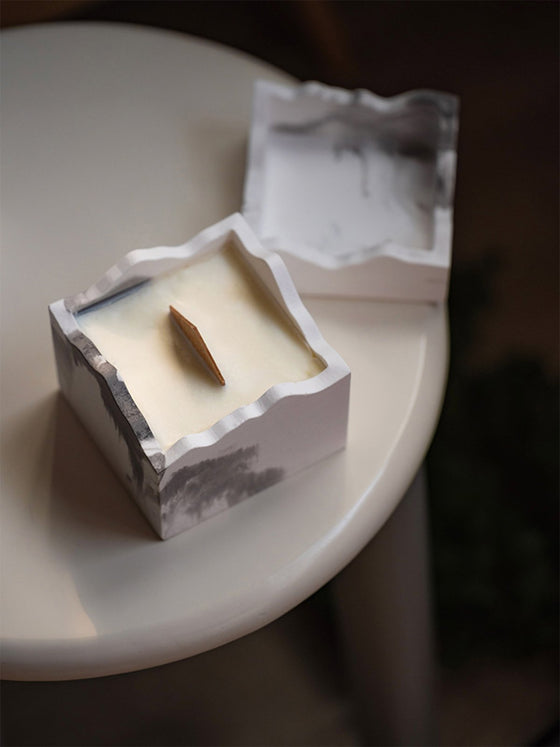 Wavy Line Wood Scented Candle Scented Candle 6.4 oz

This is Aha moment!
Natural Soy Wax, Handmade Aroma, Renowned Perfumer's Heartfelt Creation, Lasting Fragrant Burn, Hemp-wrapped Cotton Core, Health and Environmental Protection, Quickly Expand the Aroma, Feel Comfortable and Healing
Product Feature
The appearance of a square with wavy lines



High quality

candlewick

and soybean wax

A variety of characteristic fragrances

These decorative candles have a clean burn lasting at about 10-20 hours

Suitable for bedroom, study and other small space
Fragrance Notes
Shepherd Boy:

Top :Lemon, Orange Peel, Buddha's Hand,

Mid:

Green Tea, Mint, Jasmine, Sage, Base : Musk, White Amber Boil

Magnolia in Spring:

Top : flower

Mid

:

jasmine, rose, lavender

Base :osmanthus


Forest Wood:Top : Sweet Orange, Amber, Musk, Middle : Red Tea, Black Pepper, Base : Sandalwood, Pomelo Wood, Cedar




Midnight Mogito:

Top : Green Lime, Lemon, Mint, Rum, Lemon Lime, Middle : Mint, Mandarin, Base : Woody Fragrance, English Cedar

White Tea:

Top :Orange, Sage, Fern Plants, Middle: Tea Horse, Daicha, Iris, Base: Yellow Sunflower, Amber
Matters Needing Attention

Remember to keep the wax level as far as possible. Keep burning for 1-2 hours until the surface is completely melted and the wax pool is completely opened



If the candle wick is found to be too long before lighting, be sure to trim the candle wick to 5-8mm

Before extinguishing, dip the candle wick in the wax with a tool to reduce smoke generation


Candles should be burned in line of sight, away from children and pets, away from flammable and explosive materials.
Size&Weight
Item Weight: 6.4Ounces

Product Dimensions:

3.3"W x 3.3"H

Operating Time: 10-20 Hours


Material:

Soy Wax