10 Best Activewear for Men in 2023
Activewear is essential clothing to have. It is not only for sports and workouts but also makes fantastic casual wear. Here are ten best activewear for men to consider in 2023.
M's Tactical Cargo Jogger is a pair to consider having. It is made from breathable; four-way stretch fabric. It is comfortable and has an elastic waistband with drawcords for a proper fit. The fabric also wicks away moisture to ensure comfort. The five pockets provide space for carrying your phone and keys, among other things. The activewear also has a towel holder and zipper slit leg hems.
M's Quick Dry Performance Cargo Jogger are quality sweatpants made from nylon and spandex. They come in different colors and sizes, offering you versatility. You can wear them on various occasions. They provide breathability and are made from quick-dry fabric with a water-resistant finish. The elastic waistband and drawcords ensure comfort when wearing. The pants also have pockets, a towel holder, and feature ribbed leg hems.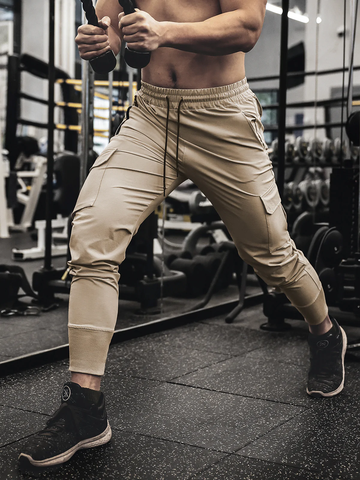 The M's Core Hooded Long Sleeve Shirt is an innovative product. It is ultra-light with a solid digital print. It also has reflective detail to foster safety at night. The hood offers your head protection from wind when running. It is made with breathable, quick-drying material to ensure comfort when working out. You can wear the shirt as it is or layer it with other clothing.
The Active Gymwear Two Piece Set consists of M's tactical cargo jogger and M's core hooded long-sleeve shirt. It is made with luxurious, soft fabric to ensure your comfort. The shirt is made with lightweight fabric with a buttery feel. The sweatpants have drawstrings, an elastic waistband, pockets, and a towel holder. Choose a set from the different colors available.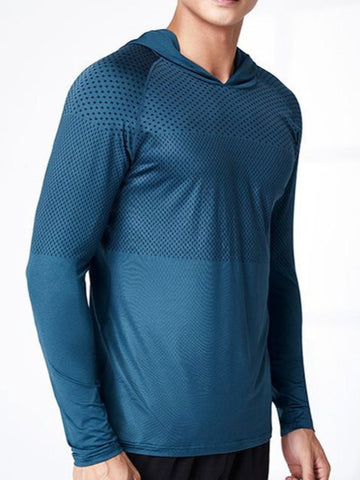 M's Check Print Pants add style to your activewear collection. The check-printed pants consist of four-way stretch material for easy wearing. They are also breathable to keep you comfortable during workouts and throughout your day. They have an elastic waistband with a drawstring design for an excellent fit. The sweatpants also have a slim fit, and you get them in black and grey shades.
The M's Evolution ¼-Zip Long Sleeves Shirt features a creative design. It has a zip neckline and brings out your masculine physique. It has a thumb hole design and side slits for easy movement. It is quick-dry and lightweight to enhance comfort. It is also breathable to ensure you have an easy time working out. The shirt provides a good fit and is wear-tested. Available colors to choose from include black, grey, and green.
M's Unity 2-in-1 shorts are quick-dry and made from breathable, stretchy material to prevent discomfort when working out or outdoors. They also have an elastic waistband and a drawcord design for additional comfort. The shorts feature reflective details for safety when running at night. They have a compression underlayer and concealed zip pockets in front. Additionally, the design includes a breathable lined panel in the back.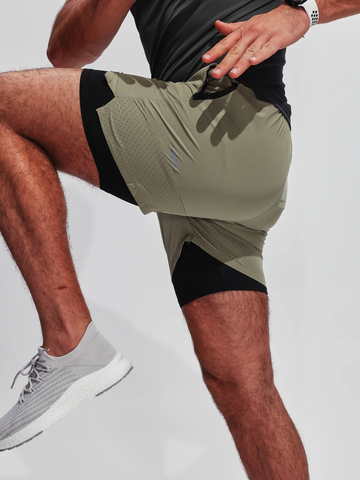 M's Quick Dry Workout Pants present a simple style with three pockets. They are quick-dry and lightweight to keep you sweat-free and comfortable. They are made from breathable, stretchy material that fosters comfort, while the elastic waistband and drawcord design ensure a good fit. The pants also have reflective details for night safety and are made of 90% nylon and 10% spandex.
M's Commission Chino Stretch Pants are water-resistant and made with four-way stretch fabric. They are breathable and quick-dry to ensure comfort at all times. They are packable and have six pockets to store various items. The hidden zippers and buttons prevent gaping. These pants are all polyester and can be worn in various occasions, promoting versatility. They are comfortable and stretchy and offer space for carrying various items.  
With the above review, you should easily find the best activewear for your next gym visit or outdoor activity. The shirts, pants, and shorts are made from breathable, sweat-wicking, stretchy material to ensure comfort.