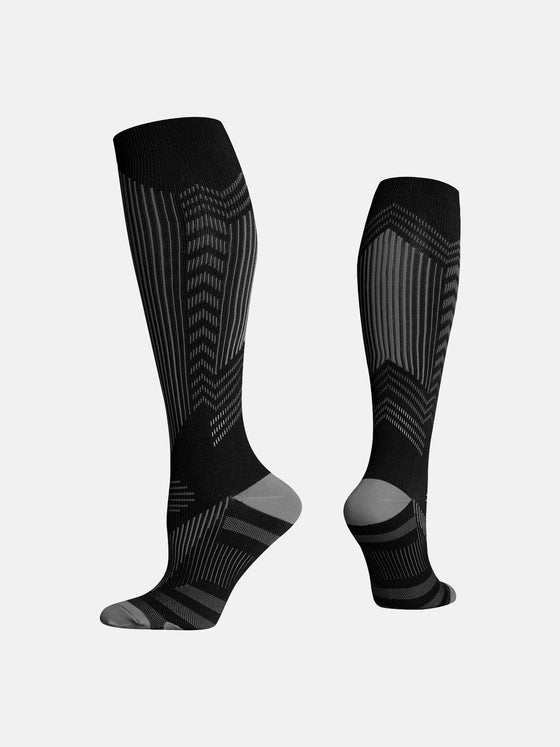 This is Aha Moment!
We designed our copper infused compression socks to offer just the right balance between warmth, compression, and comfort. It also helps improve blood circulation and reduces the risk of injury while preventing odors, all without interfering with your daily routine.

Product Feature
Provide the high quality, performance and durability

Tageted Compression support, quick drying, sweatweaking

These are designed to promote blood circulation and oxygen flow preventing fatigue and helps in muscle recovery.

Reflective details for night safety

Whether you are fitness enthusiasts, marathon enthusiasts, elderly people with swollen legs, office workers, teachers, crew members, etc., our socks are basically suitable for every project in daily life.

Fabric & Care
Fabric: 65% Nylon; 15% Polyester; 20% Spandex
Care: Machine wash
Imported
Length: below knee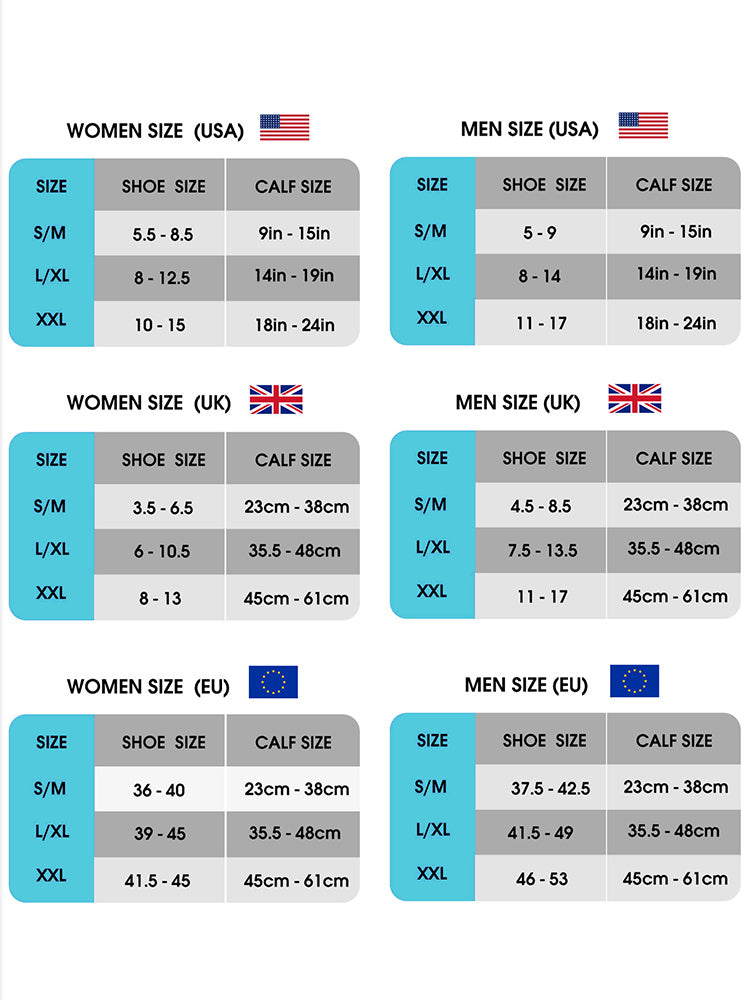 Good Knee socks are difficult to locate, so when I saw these, I took a chance and Im really glad that I did. I think that these will wear well and will last a few seasons instead of just one.
I bought these to wear under boots for a festival in the desert. They are nice and thick, very soft and stretchy. The were absorbent enough that I only had to change them twice a day in the desert heat. I didn't expect that I would like them enough to wear them all day in the winter, but I do!
Finally, I found a KNEE sock that actually goes to the knee -- is not paper thin, they are warm. The cotton is soft and cushy. They are stretchy