M's Core Hooded Performance Shirt-Short Sleeve
Designed to adapt to your environment and activity level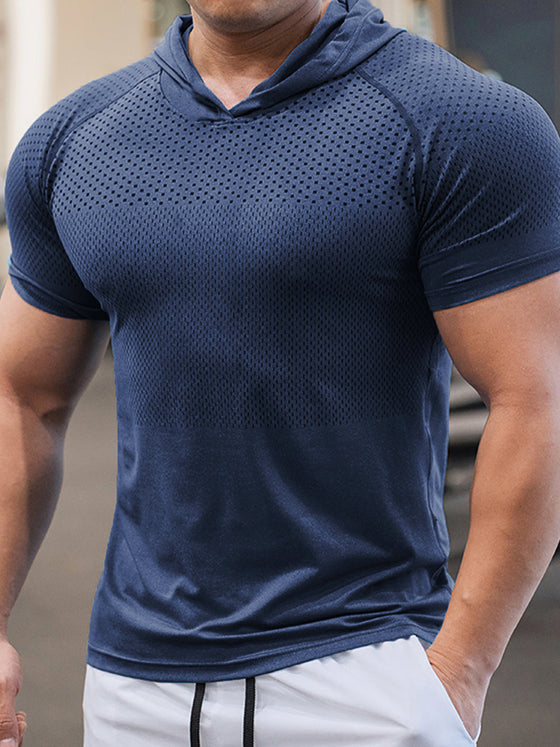 M's Core Hooded Performance Shirt-Short Sleeve
Designed to adapt to your environment and activity level

We build for the thrill of progress - the reward of new ground gained with each workout. For single-minded determination and hard-fought achievement. This hooded top won't hold you back from either. Wherever your fitness fixation takes you, its futuristic design and premium features make sure comfortable state-of-the-art apparel is the last thing on your mind. So you can focus on what matters most: attaining the results that fuel you.



My best!
This shirt is well worth buying, the sweat-wicking fabric is great for sweating out in the gym, and the comfortable fabric makes exercise easy.
Good
The generous cut left plenty of room through my broad chest and shoulders without billowing at the waist. I stayed cool and comfortable thanks to the moisture-wicking fabric.