M's 3" Venture Short 2-in-1 Lined
Made for venturing forth comfortably on any run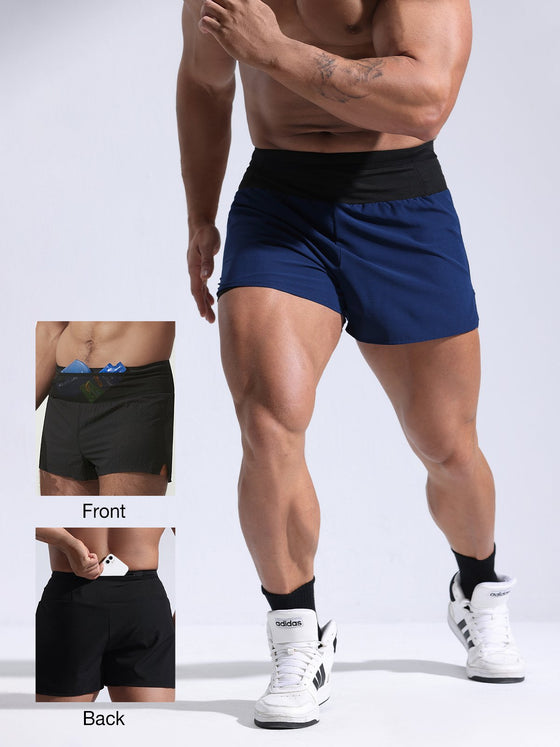 M's 3" Venture Short 2-in-1 Lined
Made for venturing forth comfortably on any run

Developing the Venture Short required a ruthless focus on building the lightest short possible while still incorporating the high-performance features that serious running requires. The Venture Short delivered multi layer pockets on the long distance aspect of running gear: fading away as soon as you hit your stride. Our lightest short yet, each individual component was tried, tested, and revised to ensure that the Venture Short stays out of your way.


Ready to hit a training session or fun run? These running shorts for men combine a 3-inch inseam with moisture management technology to keep you comfortable on the move. The streamlined fit and quick-drying fabric provide exceptional ease of motion mile after mile. Flatlock seams prevent chafing no matter how many miles you crush.Take your workouts up a notch in these men's athletic shorts designed for all types of training. Their shorter inseam and flexible material allow free range of motion for running, lifting, cardio, and more while the inner liner keeps you secure. Flatlock seams eliminate skin irritation during high intensity exercise. Get ready to perform your best!

Perfect.
These have become my new favorite workout shorts. I love the flexibility of the outer short paired with the support of the sewn-in liner. Side pockets hold my phone securely even during jumping exercises. Stylish enough to wear outside the gym too!
Awesome fit
My favorite new pair of shorts.
Not as stretchy as thought
I love the storage capacity and think if they could put pockets on both legs of the compression liner they'd have the perfect product for storage shorts.
I was disappointed by the lack of 4 way stretch that I think I confused with their marketing as being the case on all shorts. I think the waist band although adequate could afford some stiffening and added width.
I would say in general these do what they say and are comfortable.