Cosmos Power PRO 1.0 Advanced Pickleball Paddle Carbon Fiber
The perfect paddle for your next pickleball match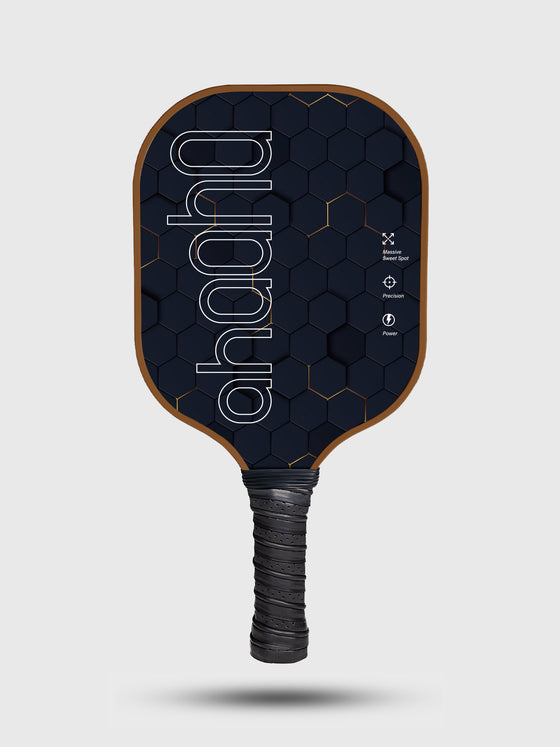 Cosmos Power PRO 1.0 Advanced Pickleball Paddle Carbon Fiber
The perfect paddle for your next pickleball match

The AHA PRO 1.0 Pickleball Paddle is designed to help you take your game to the next level. With its powerful and precise hit, be able to unleash shots that are difficult to return. The massive sweet spot ensures that even if you don't make perfect contact, you'll still be able to hit the ball with power and accuracy.
The advanced moisture-wicking grip provides superior comfort, even during long matches. And the paddle's lightweight design makes it easy to maneuver, so you can keep up with the pace of the game.
If you're looking for a paddle that can help you dominate the court, the AHA PRO 1.0 is the perfect choice for you.
USA Pickleball Certified: This paddle with the pattern has not yet applied for USA Pickleball (USAPA) certification, but it meets USAPA standards (same parameters as our other approved paddles).

It was a gift
He loved it!
Delivered fast and as described
Great
Even tho I'm a beginner, I picked the medium priced graphite paddle recommended for advanced players. I was surprised how natural and responsive it felt in my hand. My beginner skills have really improved fast with this paddle. My husband bought another paddle same price but it feels real heavy and awkward for me, tires my arm out quick. I did research on grip, weight and size before buying this one. Glad I went with the lighter weight - a heavier paddle would probly hurt my arm. I made the right call for my arm strength and hand size. Real happy with this responsive, lightweight paddle that's improving my newbie game fast.
Highly reccomed this paddle
I play pickleball like 6 times a week and been usin the Pro 1.0 paddle for a while now. Luv it cuz its not just another boring black paddle. Its held up good after hrs of playin and I really like the grip quality. As an intermediate player I can do soft dinks, volleys, long shots n spin serves. Highly reccomed this paddle its excellent for players like me