RED PRO 1.0 Advanced Pickleball Paddle Carbon Fiber
Precision. Power. Performance. Elevate Your Play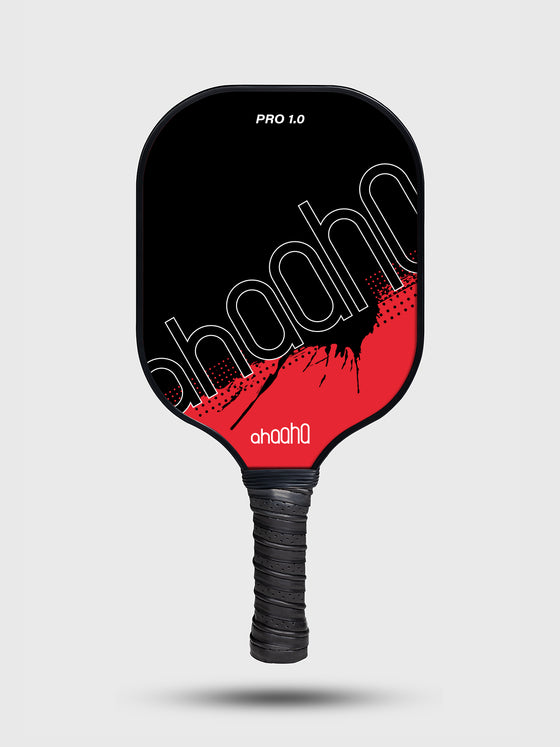 RED PRO 1.0 Advanced Pickleball Paddle Carbon Fiber
Precision. Power. Performance. Elevate Your Play

AHA PRO 1.0 pickleball paddle is a great choice for players who are looking for a paddle that can help them improve their game in all areas. It offers a combination of power, control, and precision. These features allow players to outmaneuver opponents and dominate with powerful groundstrokes, serves, and volleys.
USA Pickleball Certified: This paddle with the pattern has not yet applied for USA Pickleball (USAPA) certification, but it meets USAPA standards (same parameters as our other approved paddles).

Great value
I went with the best affordable paddle I could find. This paddle is way better than others double the price. The spin is crazy good, the quality is great and price cant be beat for what you get. Deffo the best value.
lightweight and feels comfy
This paddle is real lightweight and feels comfy to hold. Even tho its light, the power and returns is accurate. We got some mid-range paddles but my hubby always grabs this one. The price is good for the carbon fiber material. Really pleased with it so far! Its lite but still got pop and control. My man luvs this over other paddles we tried. Great carbon paddle for the price.