5 Sweater Dresses with Warmth & Elegance for Ladies
While wearing dresses can be very exciting during the warm season, the thrill often fades quickly once the cold season begins. This is because most dresses aren't that good at providing warmth during the chilly season. If you are a lady that fancy's wearing dresses, don't fret. You can opt for sweater dresses also known as cardigan dresses. These are knit dresses that work like both a sweater and a dress for the body portion they cover. Just like conventional cardigans they provide exceptional body warmth yet they possess the charisma of regular dresses.
There's no denying that sweater dresses are in an exclusive league when it comes to cold-weather fashion. You could be wondering where to get your own magnificent sweater dresses. AHA SELECTED has the most stylish cardigan dresses you can find online. Here's an overview of this new star fashion brand's top 5 sweater dresses, offering both warmth and elegance for women.
Wool is among the warmest natural fibers in existence today. The unique wool fiber cellular and chemical structure gives it natural kinks and bends that trap air, insulating your body against the cold. In addition, wool fiber is water-resistant, which comes in handy during winter storms.
Well, the Wool Hooded Knit Midi Dress from AHA SELECTED stands out from other cardigan dresses thanks to its wool material and comfort. The dress hugs the body like a blanket, meaning there will be a lot of room between the dress and your body. Moreover, you get both a dress and a hood in one garment. That's pretty fashionista, isn't it? With the Wool Hooded Knit Midi Dress, you can start setting fashion trends within your social circles.
Are you trying to make the best of the warm season's last days? While the weather might have started getting chilly, you definitely want to make the most of the pops of warmth throughout the day. The Cali Sweat Heart Knit Maxi Dress exists to plug this gap.

This sweater dress features a scoop neckline with bold checker pattern with vibrant colors. It's an express dress that's excellent for showcasing your energy and the kind of energy you want to attract. As a result, the Cali Sweetheart dress is best for casual occasions that have no limitations on you being yourself. The dress construction blends viscose, nylon and polyester.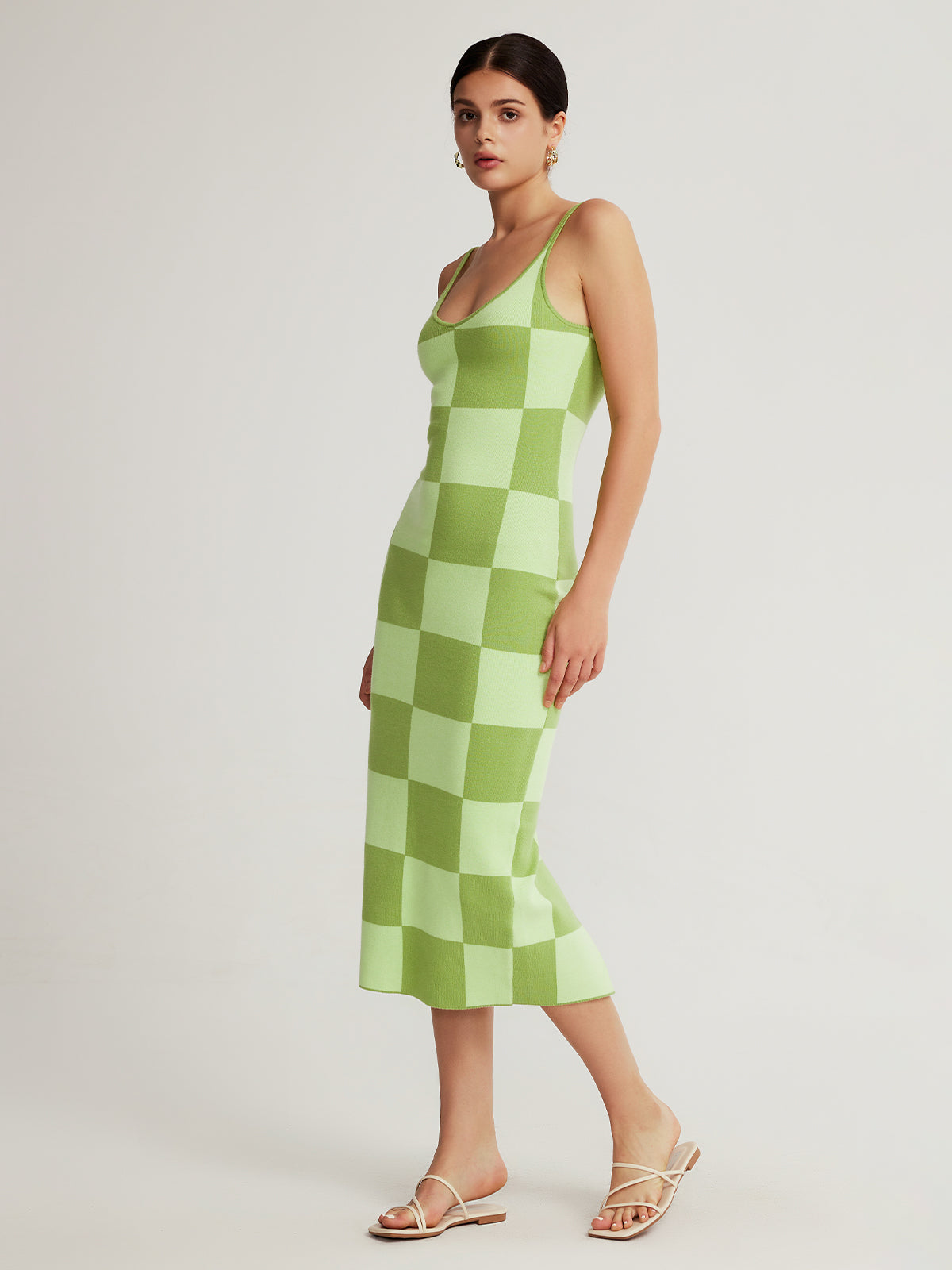 The cold weather notwithstanding, you will likely meet a good number of new people who will want to take you out on a date. If the date is with someone you also like, you don't want to appear too eager to impress, nor do you want to come off as uninteresting. It's no surprise that many women have a difficult time finding the perfect dress for their first dates during the cold season.  

If you add the Hallow Knitted Dress from AHA SELECTED to your wardrobe, you can say goodbye to this conundrum. This dress is perfect for dates as it will accentuate your body's best features while showing a little cleavage.
You can be sure that the cheekiness of this dress will be enough to keep your date curious about what more you could be holding back for the right person. Every time you look in the mirror you would wish you could meet a lady like you.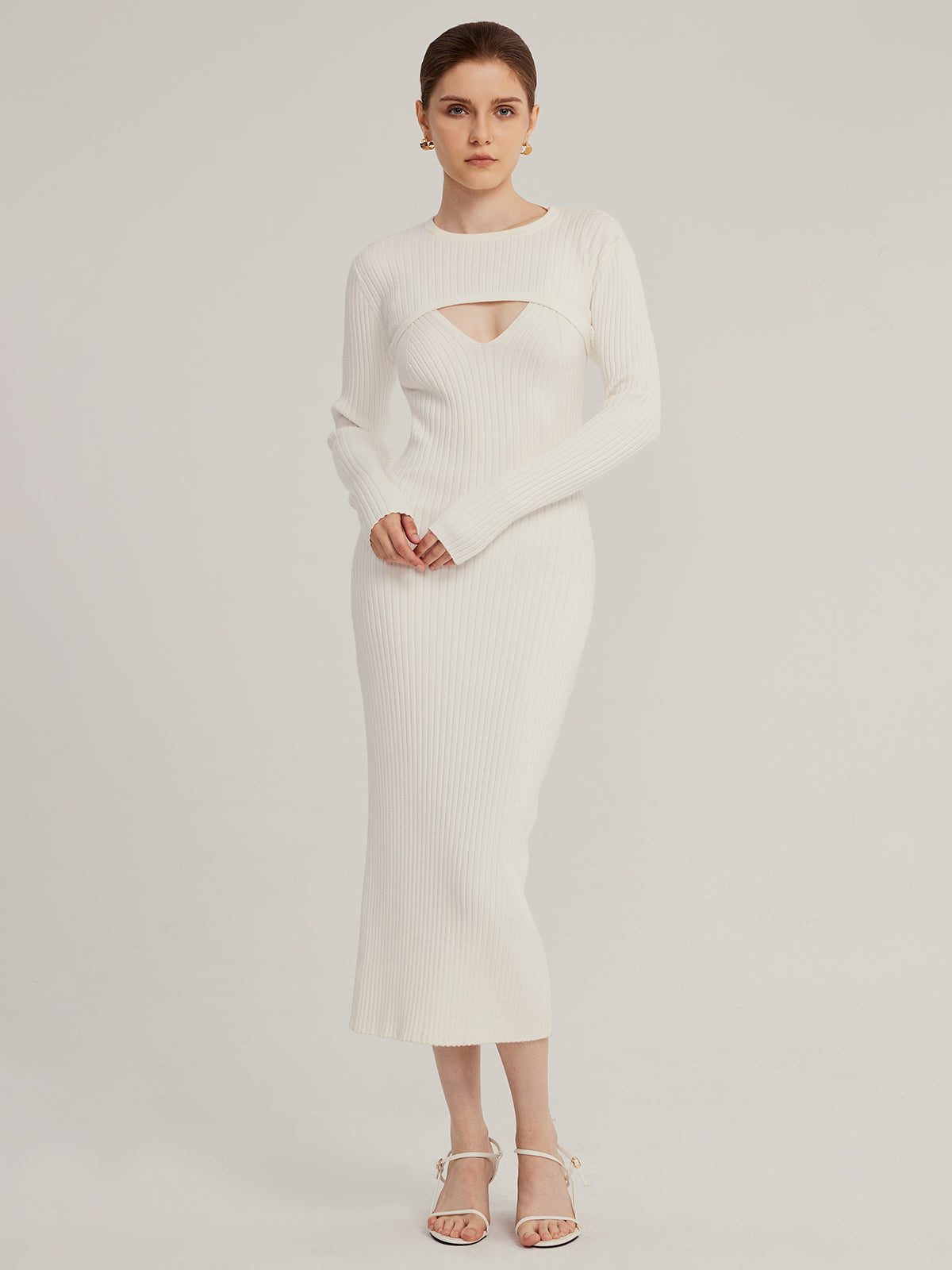 Sometimes, you want to stay at home and enjoy the tranquility of your space or hang out with your lifelong girlfriends. Therefore, you might want to wear something easy to put on. It should also be comfortable to allow your body to relax.
On AHA SELECTED, you will find the Collar Button Stripped Knitted Dress offers all of that and more, thanks to its simple button design and snug fit. Moreover, its cheerful striped pattern is very welcoming if you will be hosting your girlfriends.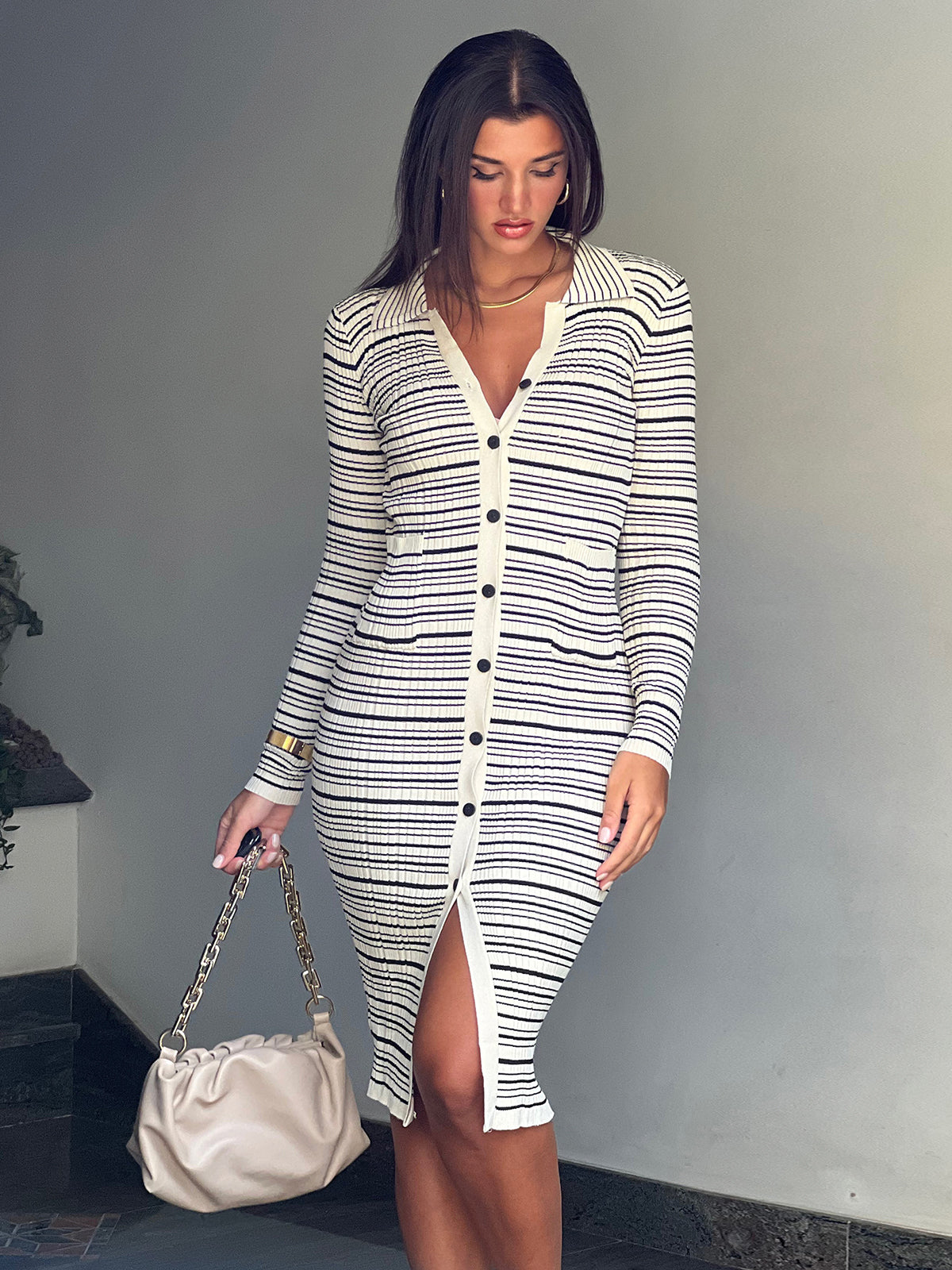 Maxi dresses aren't the only dresses you can wear during the cold season. Suppose you want to get steamy with your partner during the night. In that case don't have to freeze in lingerie if you have the Striped Textured Mini Knit Dress. This dress shows a lot of seductive skin while providing warmth to the upper body. It's also perfect for going shopping when the weather is not very chilly.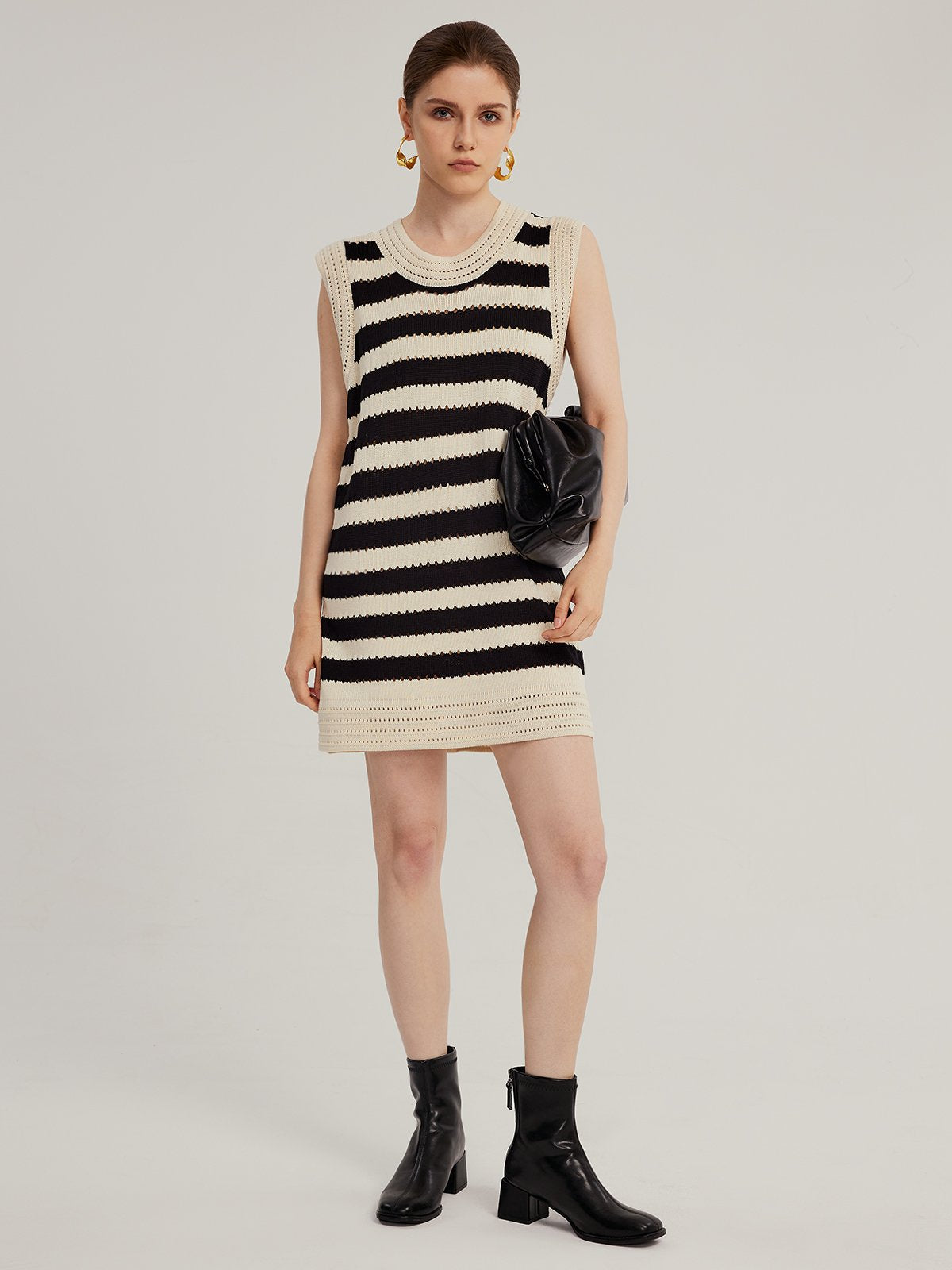 Partying Shot
AHA SELECTED offers many more elegant sweater dresses that can suit your style. Check out our website and pick the cardigan dress you like.