Warmest Down Jackets Reviewed for Winter: Price & More
Hey, you stylists out there! Winter is here. You know what that means — it's time to keep warm in style. Whether you're walking down the streets in the city, exploring nature, or running around outside, a down jacket is your winter BFF. We went out and found the coziest and trendiest jackets so you don't have to.
Our first one is the Long-hooded Puffer Jacket. At 32°F this featherweight wonder will have you comfy as can be. It's crafted with nylon and a water-resistant layer on top of top-notch duck down insulation. You can layer it over a t-shirt or even slide it under heavier coats — this jacket is still going to win in warmth. It's got a hood, stand collar, and two handy pockets to zip your stuff in so you don't drop anything while running around outside. And last but not least, 7 colors to choose from! Including claret, black, purple, red, khaki, navy, and even a touch of pink.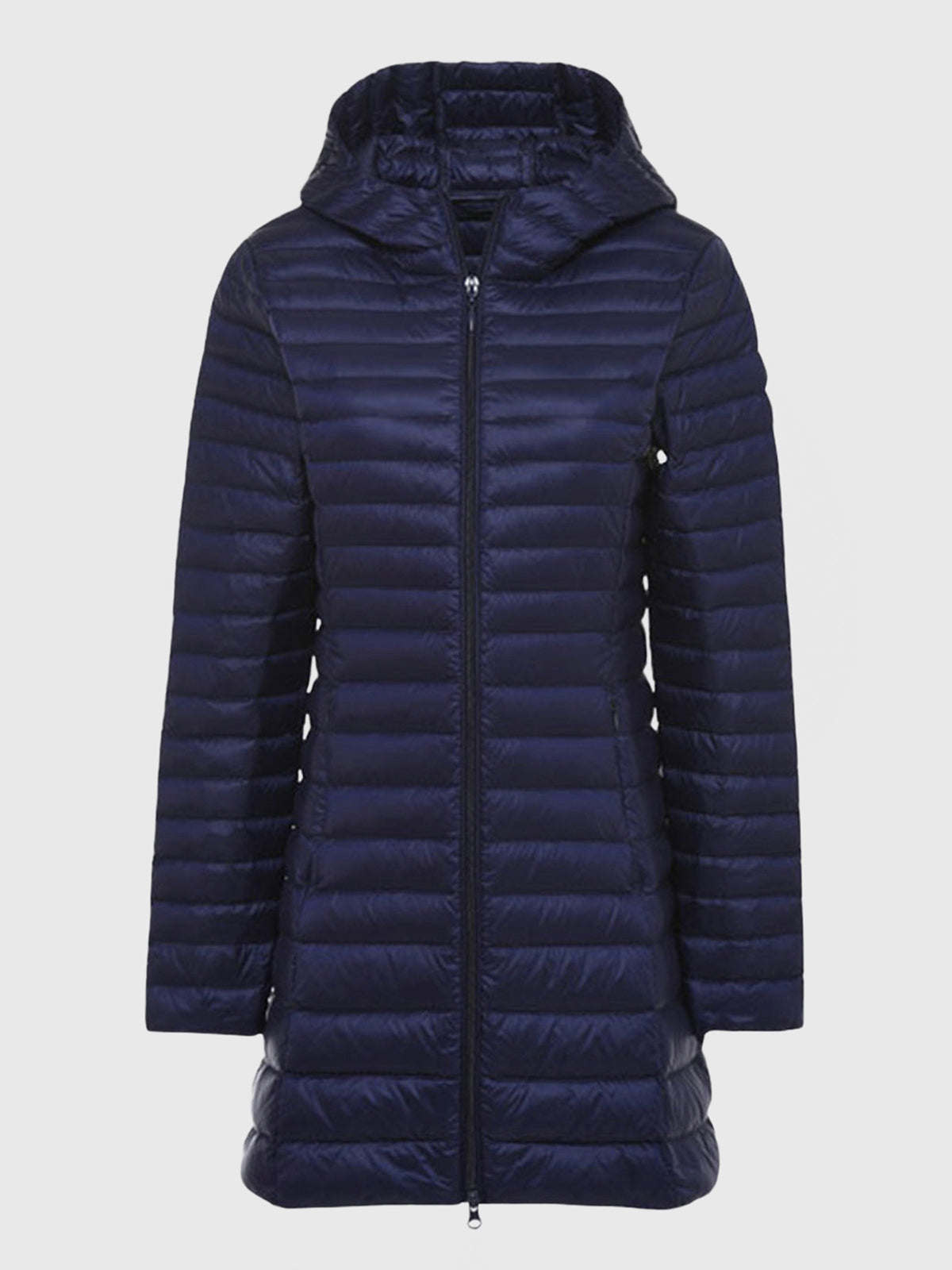 For all the fashion-forward warriors in winter, Quilted Leather Down Jacket got you covered. Keeps you snug with a lining that hugs your body on the inside. On top of that, it's made with vegan leather and comes in many different colors — white, black, military green, purple, and brown. It has two pockets in the front… I know not a lot but it's something. Plus, a zipper front for easy access.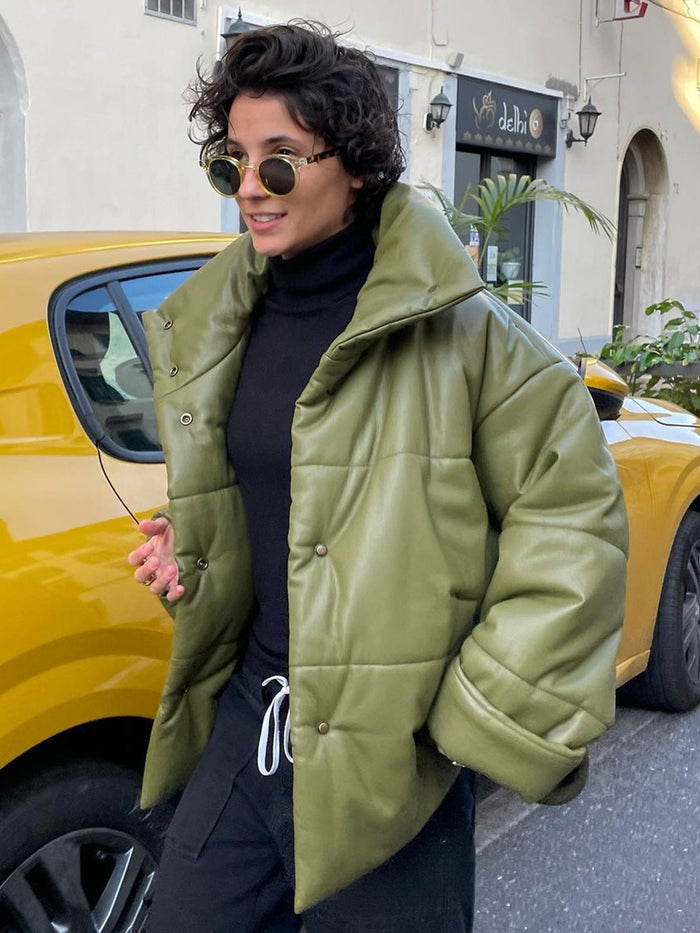 It's pretty much what it sounds like. Light but cozy, this gem has a polyester shell wrapped around down insulation to keep you warm without weighing you down. If you're ever feeling like your arms are too restricted just pop them off and turn it into a vest instead of a jacket. Since everybody is different sizes range from small to extra-large and secure storage in two hand warmer pockets. All of them being classically black or blue except for one that's white if you want to stand out.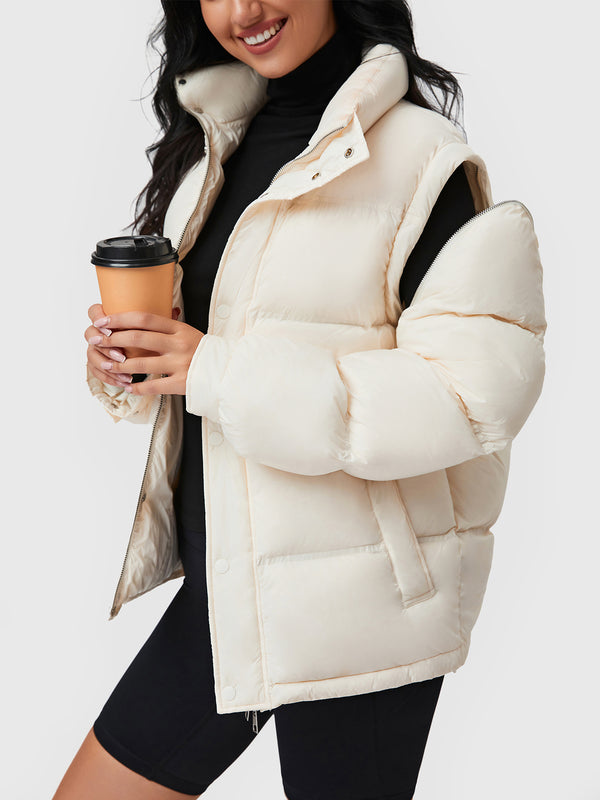 Talk about cozy. The Women's Super-Long Parka is basically a warm hug from a cloud. It's made with 90% down fill so it laughs in the face of wind and rain. Inside, you'll find breathable waterproof polyester lining, so not only will you be dry, but also cozy. For your essentials, there are two roomy front pockets and if you ever want to change up the look, the hood can be removed. Whether you like classic black or more vibrant colors like caramel and brick red, we have them all.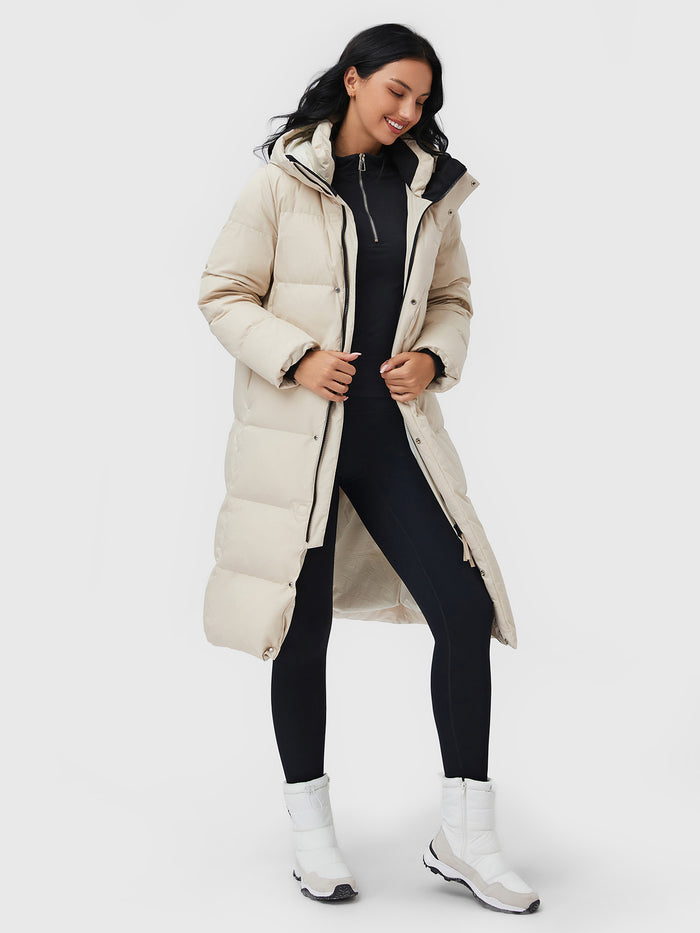 Step your winter game up with our Women's Fantastic Hooded Puffer Coat. We promise the comfort of this coat is unmatched by anything else. It has a microfiber shell that locks in heat, premium down insulation and an extra layer of comfort from the quilted lining. Oh, it also comes with a detachable hood for that perfect finish off look. Sizes range from S to 2XL and it comes in just white or black.
When it comes to staying dry, bulky jackets can be annoying. But not with the No Down Leakage Lightweight Long Puffer Jacket, it's tailor made for you. With its flexible membrane and lightweight build, you have a jacket that lets you move in winter's icy grip without feeling constricted. And don't worry about any wetness getting through, all of them have a water-resistant coating. There are five different shades from girly like pink to simple like black. It doesn't cost an arm and a leg either.
There you have it folks — the best of the best winter warmers. We handpicked these cozies down jackets just for you. With these on your back, you're ready to face whatever winter throws at you and stay nice and toasty.