Best Sweatpants for Women of 2023 That Are Cozy and Comfy
Sweatpants have significantly improved from their previous reputation as sloppy attire worn only by people who have given up on trying to look good in favor of feeling comfortable. Note the reference to the "You can just wear sweatpants on a Friday" rule from "Mean Girls." There's never been a more significant time to get your hands on sweats to dress for a workout or just on a date, with athleisure becoming more popular than ever.
Let's have a look at the best sweatpants for women in 2023.
These sweatpants include a cuff, an elastic waist, and a midrise for a boyfriend cut. The cotton fabric is exceptionally comfortable to wear. Use these different hues to spice up your wardrobe. It's a performance staple upgraded with plush fabric, an Aha label, and cutting-edge features that work just as well in the studio as they do on the street.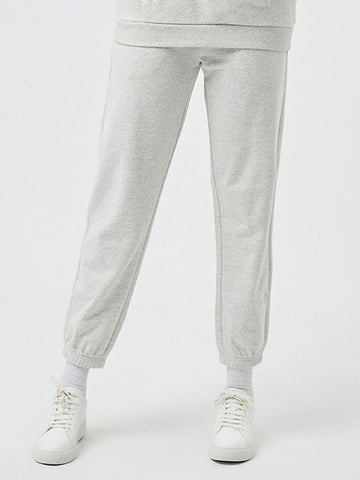 Comfortable sweatpants with a drawstring at the waist and elastic at the ankles and cuffs; mid-rise. The fabric combines polyester and cotton. The shape has been refined to get the ideal casual style.
People find themselves reaching for them regardless of the activities planned for the day because they are convenient and adaptable. People like how soft their recycled polyester and cotton are against the skin and respect their effort to be environmentally conscious by using recycled materials. 
The smooth and airy midweight French terry fabric makes these pants great for a more strenuous workout, even on cold days. On chilly days, we rely on them for our park runs and walks. The more form-flattering and slightly more restrictive cut allows for complete freedom of movement.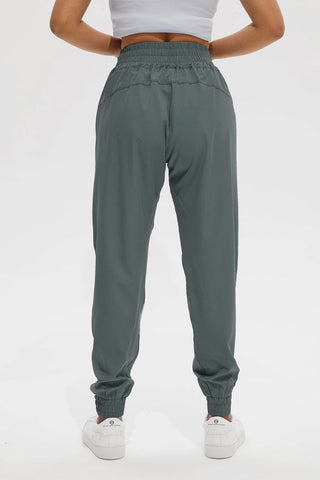 Those are a pair of wide-legged, slouchy sweatpants with an elastic waist and two large pockets. They are made using cotton and polyester. Form your legs into the right figures, the rigid and smooth variant.
It passed the durability tests for washability, wearability, and stretch, so you know it's well-made and will last a long time. The thicker fabric is perfect for lazing by the fire during a crisp autumn camping trip, braving a brisk morning trek, and sleeping in. The pants are perfect for errand runs and hiking thanks to their athletic design, a figure-flattering cut, roomy cuffs, and practical pockets. The loose amount allowed for free bending and stretching.
These boyfriend sweatpants are styled with a mid-rise and feature inseam pockets and an elasticized waist and cuffs. The cotton fabric is exceptionally comfortable to wear. Different hues add flair to your wardrobe. It's a performance staple upgraded with plush fabric, an Aha label, and high-powered features for the gym or the streets.
They were a must-have for those cozy mornings in bed with a book and those late-night sessions reading in front of the TV. 
The French terry fabric is cut on the bias for extra softness.
Pants with an elasticized waistband and sleeve openings
Waist ties
The classic label design on the back pocket. The expression "Go shine, and float on cloud nine."
Capable of maintaining one's shape
Not easily creased
Exceptional durability against wear and tear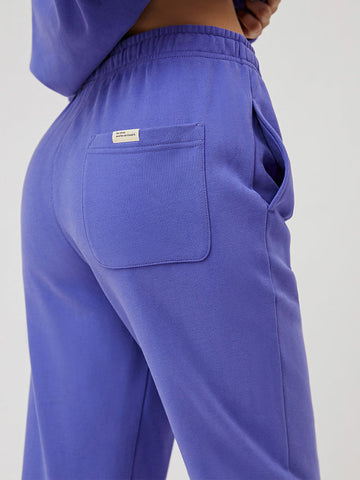 Undoubtedly, it's among the most breathable garments in the entire collection. High-intensity exercises, such as runs on cooler days, are perfect for this jacket. The material is excellent for excursions in which the weather is unpredictable since it wicks sweat away from your skin and keeps you at a comfortable temperature. 
They are boyfriend sweatpants with a mid-rise and featuring inseam pockets, elasticized cuffs, and a waist. The cotton fabric is exceptionally comfortable to wear. Different hues add flair to your wardrobe. It's a soft, levelled-up classic with an Aha label accent and robust performance tech for the studio and street.
Take Away
While sweatpants are most commonly associated with resting or working at home, there are several styles to choose from that are also appropriate for wearing in public. The guide has narrowed down the market possibilities, so you don't have to, so don't worry if you feel overwhelmed by the number of choices available. From the traditional slim-leg designs to the most cutting-edge wide-leg cuts, we've compiled a list of the best sweatpants on the market.