Top Long Puffer Jackets to Keep You Warm in 2022 and 2023
Folks, it's that time of year again. Winter is here and it's bringing along its shivering cold. We all know how much of a pain it can be when we don't bundle up enough, so let's not make the same mistake this year. Instead of going through mountains of jackets to find the perfect one, we did that for you. Introducing the best long puffer jackets that are designed to keep you stylish but also protect you from winter's bite.
This jacket is perfect for early winter days where it isn't too cold to fully bundle up, but just enough to need some warmth. It has excellent insulation so all those freezing breezes won't be able to reach your body. It's also extremely light on weight so if you're traveling it shouldn't take up too much space in your luggage.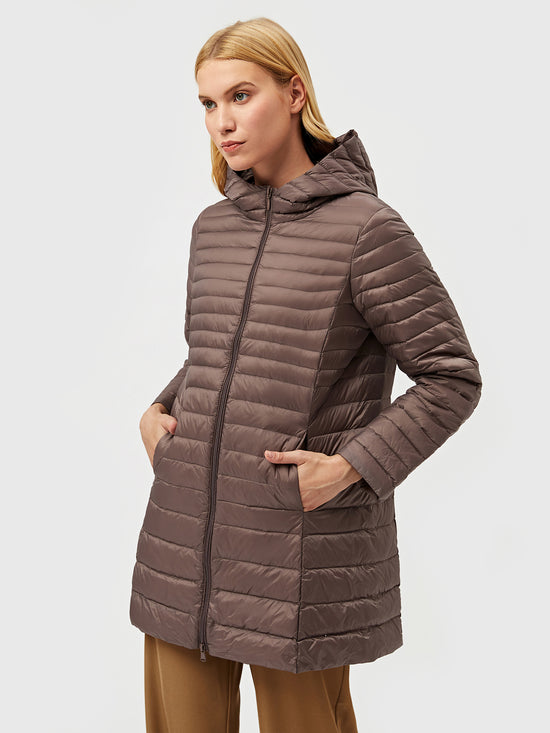 It can be pretty hard to find a jacket that checks off both style and functionality boxes. But we've done it with this one. If you want a little more protection, just put on the hoodie, or take it off when you don't need it anymore. This jacket will also keep you dry during rainy seasons because of the water-resistant fabric used.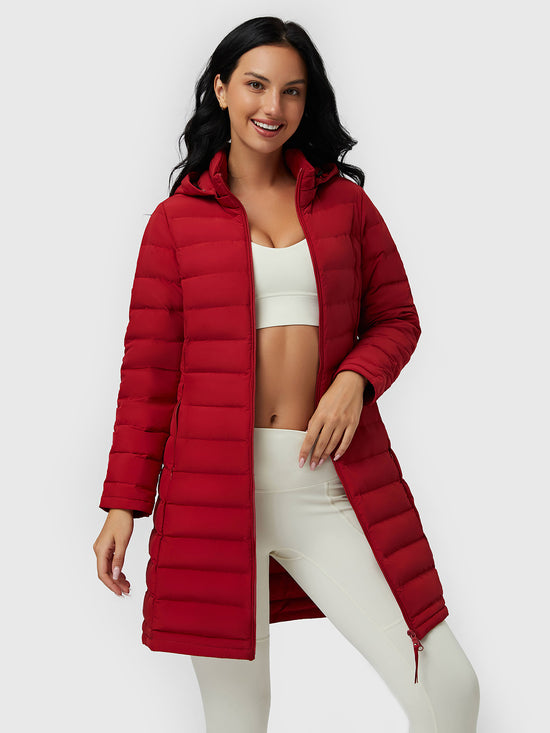 Comfort and fluffiness are probably two of your biggest factors when it comes to winter clothes. Well, I'm happy to present to you the Super Cloud-Soft Down Long Parka, a match made in heaven. This thing is soft, cozy, and perfect for layering if you want to feel like you're wrapped in a cloud. If comfort is what you're looking for, go a size up and you'll be good to go.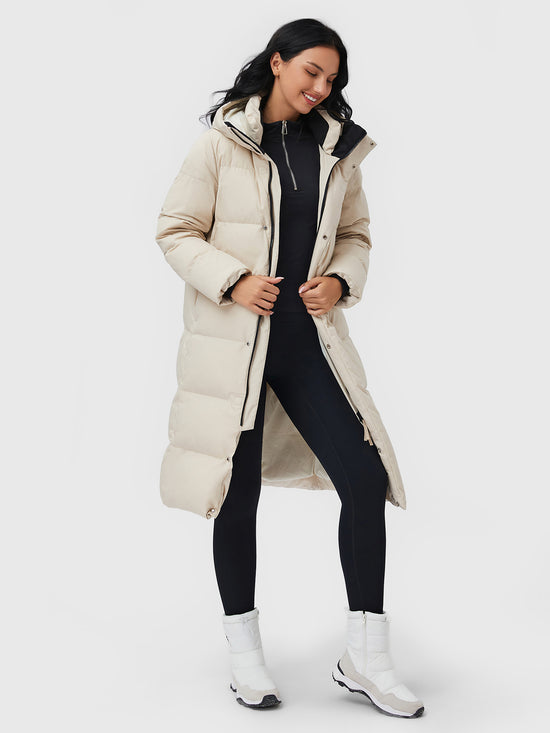 You know what's annoying? Having to put on layer after layer of clothing and then intensely sweating as soon as you step into a warm building. With this light hooded down puffer coat though, that will never be an issue again. Keep your body warm without feeling like a rotisserie chicken in this all-in-one solution from Aha Selected. Plus, your head won't feel left out because it gets its own hood.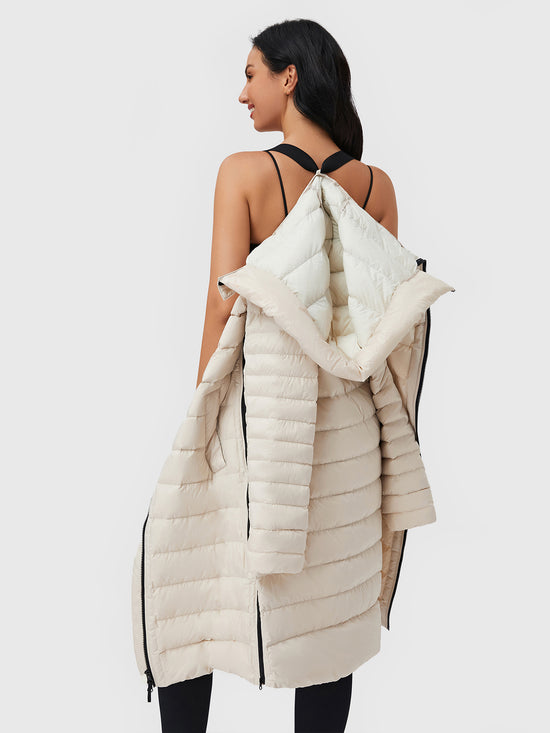 Life can throw unexpected showers at us no matter the time of the year so this coat was made with that in mind. Its exterior is waterproof so that won't be an issue anymore. It also comes with a detachable fur collar for some extra style points along with ribbed cuffs on the sleeves to keep heat locked in on the coldest days of winter. Plus, ease of use is addressed by adding dual-sided zippers.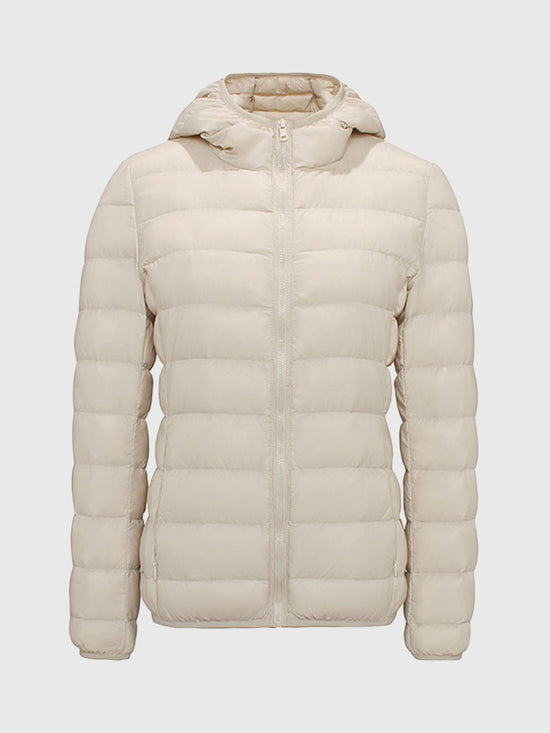 Fashion is all about self-expression. And you can say a lot with just what you wear. This white puffer jacket will keep you warm and comfortable while also giving an air of class. It's versatile, and you can pair it with most outfits. There are various styles for this jacket as well, which means you can have different options in your winter wardrobe.
This winter puffer jacket not only keeps you warm but also adds a touch of flair with its fur-lined hood and waist drawstrings for a flattering fit. If you're keen on making a style statement while staying toasty, this jacket is the way to go.
Conclusion
The type of puffer jacket you use can make or break your winter look. On top of that, staying warm when temperatures drop is important to your health. So, if you still don't have a puffer jacket in your wardrobe, act now! Our catalog has a variety of sizes and styles so that the cold doesn't have to be uncomfortable or unstylish to beat. Stay warm, stay stylish, and conquer the freeze with our jackets!