HERIVI Deep Pore Cleansing Clay Mask 100 ml / 3.4 oz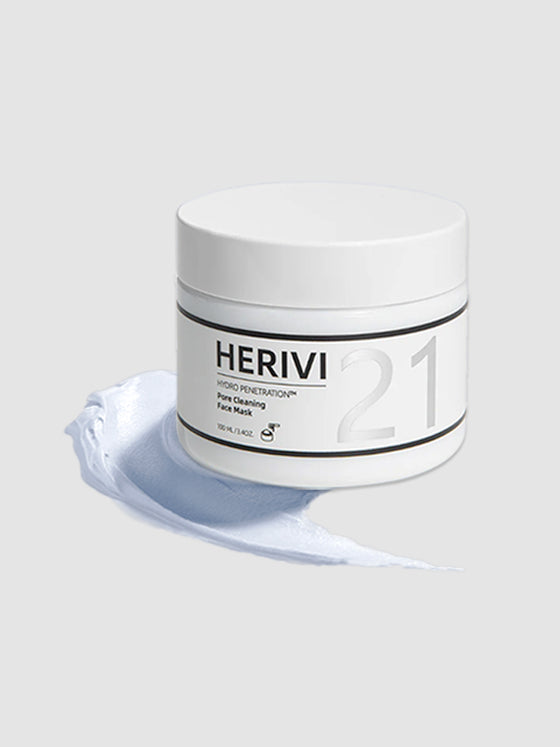 HERIVI Deep Pore Cleansing Clay Mask 100 ml / 3.4 oz

Aha Moment
The clay mask can achieve double effects of cleaning pores and skin care, it doesn't contain irritating ingredients. You can obviously find the changes.
What it is?
Through white clay and ultra-fine bamboo charcoal, this mask can deeply clean pores, and reach the effects of oil control, blackhead removal, and delicate skin in a smear-type method. Rebuild a pure and healthy skin barrier, from now!
Key Ingredients
How To Use
FAQ:
1. Clay mask - although things are good, don't be too greedy.
   To better protect the skin barrier, dry skin can be used 1-2 times a week; Mixed dry skin can be used 2-3 times a week; Oil skin can be used 3-4 times a week, according to the skin condition.
2.  Tips for clay mask - partition smear.
     Clay mask can also be used locally, only applied to the oil-prone part, e.g. T-zone of mixed skin is prone to oil, you can only apply it there.
3. After cleaning the clay mask, moisturizing is important.

Cooling
Very cooling. Such a cool sensation! Helping minimize blackheads.
Win-win
I take it on vacations and camping trips. My skin looks fresher and more youthful every time I use it. Win-win.
NICE
I'm getting to know it...only used twice but it was ok. I will try using twice a week...I must shrink these pores on my nose