HERIVI Micro Capsule Revitalizing Essence 120 ml / 4.06 Oz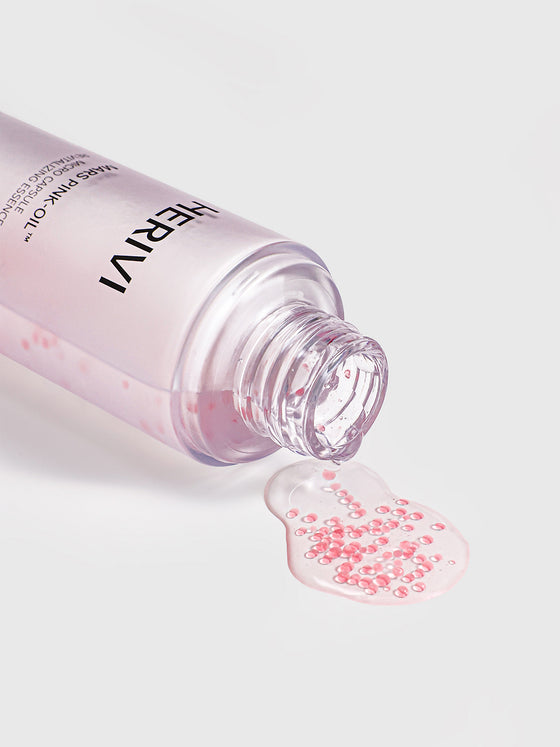 HERIVI Micro Capsule Revitalizing Essence 120 ml / 4.06 Oz

AHAmoment
The revitalizing essence is a fresh essence with antioxidant, moisturizing, and soothing effects, which can inhibit the skin damage caused by photoaging, help the skin be anti-inflammatory and soothing, and has a strong moisturizing effect.
What it is
In addition to its moisturizing properties, the capsule essence promotes cell regeneration, leaving the surface of the skin soft and smooth. It also has the effects of whitening, repairing, and anti-inflammation, giving you a refreshing and non-greasy feeling.
Key Ingredients

surely be back
nice product! The microbeads burst open when rubbed, and it feels really comfortable and moisturizing on the skin.
This packaging really captures my girlish heart. I thought the essence would be oily, but to my surprise, it feels very refreshing on the face. It even has a floral scent. The texture is lightweight and has high fluidity, making it adhere to the skin very well. HERIVI is truly one of my favorite series lately. Both the concept and the products are fantastic. I highly recommend it to those who are still hesitating and haven't tried it yet. I suggest giving it a try. I hope all the ladies can find skincare products that suit them.